ZDGE Gains by 3.72% to $1.95 and Ready for Lift Off
Zedge (ZDGE) gained by 3.72% today to $1.95 per share after successfully filling in its Thursday morning gap up on Friday!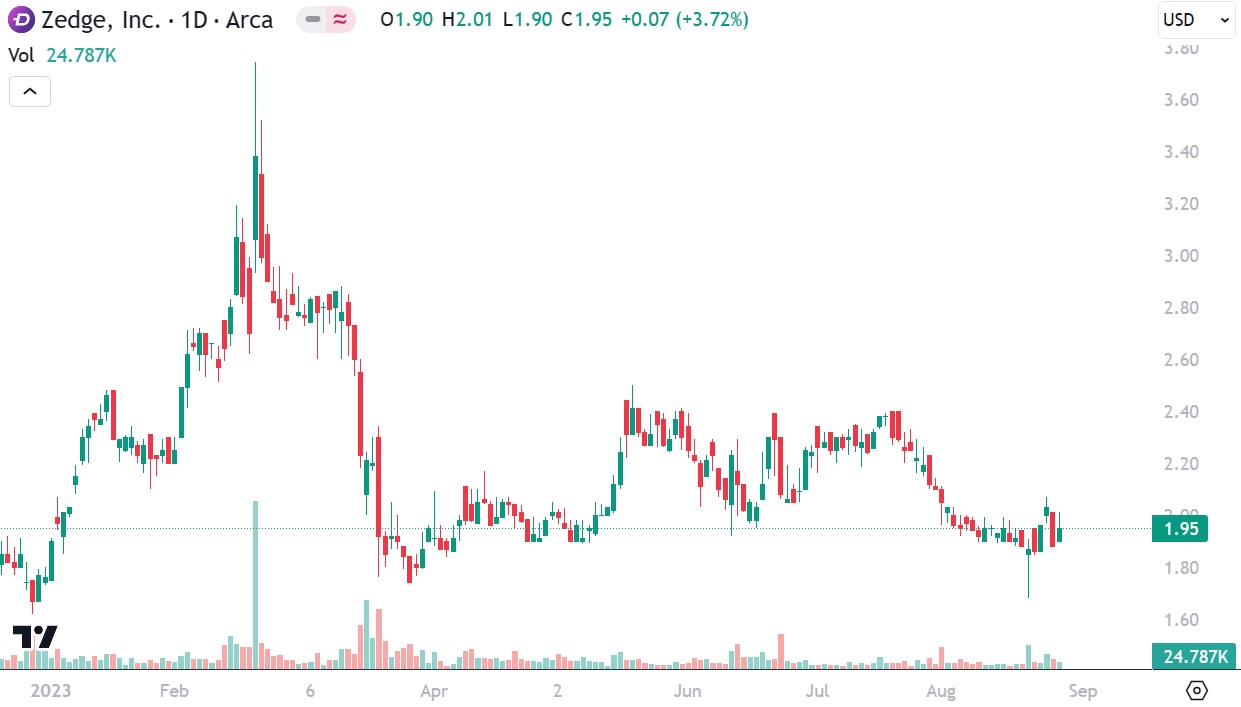 ZDGE is about to become one of the most talked about small-cap stocks on Wall Street in the upcoming weeks/months and is ready for lift off!
ZDGE hit an extreme bottom one week ago, and NIA perfectly timed its suggestion of ZDGE at $1.70 per share!
ZDGE traded as high as $19.90 per share in July 2021. ZDGE is extremely oversold and about to normalize upward in a BIG way!
Past performance is not an indicator of future returns. NIA is not an investment advisor and does not provide investment advice. Always do your own research and make your own investment decisions. This message is not a solicitation or recommendation to buy, sell, or hold securities. This message is meant for informational and educational purposes only and does not provide investment advice.