XMG's Heino Gold Project: Sample Contains 6 oz/t gold!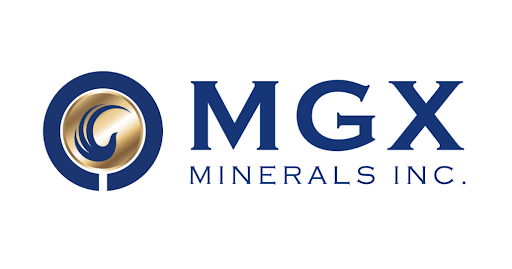 MGX Minerals (CSE: XMG) began to breakout big yesterday rising 22.22% to $0.11 per share. With 140,385,960 shares outstanding, XMG has a very low market cap of US$11.5 million. XMG's U.S. OTC symbol is MGXMF.
XMG recently acquired the Heino Gold Project consisting of over 6,000 hectares of claims overlying significant gold rich zones including the Heino-Money Zone, East Ridge Zone, Grizzly, Lower Jennie, and Road Ridge; as well as significant silver rich zones including Silver Queen and Arnie Flats. XMG has also successfully acquired over 1,000 digital data files and drawings, including, excel spreadsheets of all the data, drill holes, assays, surveys, underground workings, trenches, topography, geology and 3D models.
XMG's Heino Gold Project is located approximately 600 km, by road, east-northeast of the city of Vancouver, within the West Kootenay Region of British Columbia.
The Heino Gold Project is a gold exploration property that has undergone several phases of underground bulk sampling during the 1980s/1990s that produced extremely high grades of gold at the Heino-Money Zone:
In 1981, a bulk sample of 58 tonnes averaged 78.8 g/t gold.
In 1984/1985, a bulk sample of 168 tonnes averaged 287.8 g/t gold.
In 1985/1986, a bulk sample of 2,972 tonnes averaged 33.28 g/t gold.
In 1993, a bulk sample of 5,503 tonnes averaged 18.62 g/t gold.
All together, these four bulk samples from the Heino-Money Zone processed 8,701 tonnes of ore at nearby mills producing a total of 8,173 oz of gold averaging 29.22 g/t gold!
An Independent Technical Report on the Heino Gold Project prepared by SRK Consulting was published on July 7th. During SRK Consulting's July 8th site visit, they took six 0.5kg to 1kg samples from the 2030 Portal of the Heino-Money Pit Zone. After shipping them under direct chain of custody to ALS Canada, they were analyzed for gold by fire assay!
All six samples contained high-grade gold, with the average sample containing 96.84 g/t gold, and the best sample containing 187.87 g/t gold (equal to over 6 oz/t gold)!
The company is now seeking approval for a 3,000m drilling campaign. In our opinion, low expectations are priced into the stock... even though these samples confirm that there is huge potential for XMG to achieve high grade intercepts at the Heino Gold Project!
Past performance is not an indicator of future returns. NIA is not an investment advisor and does not provide investment advice. Always do your own research and make your own investment decisions. This message is not a solicitation or recommendation to buy, sell, or hold securities. NIA has received compensation from XMG of USD$30,000 cash for a six-month marketing contract. This message is meant for informational and educational purposes only and does not provide investment advice.