XAU About to Launch America's #1 Most Significant New Technology of 2021!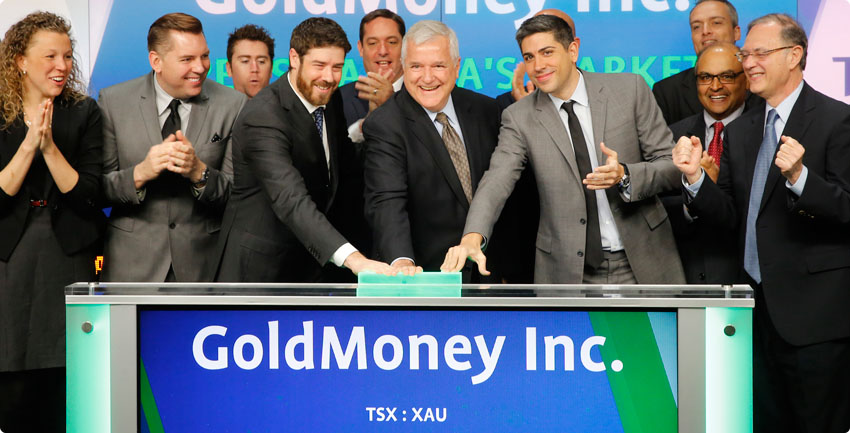 GoldMoney (TSX: XAU) or XAUMF's disruptive Totenpass technology will be launching sometime between now and the end of this month. XAU said in its June 9th press release, "After three years of research and development, Totenpass is preparing to launch this disruptive technology in beta in July 2021. While the main activity of Totenpass will be consumer facing, an Enterprise division was established in Q1 2021 to address the backup and archival storage needs of private corporations and governmental organizations."
XAU's Totenpass has already been selected to be the backbone of Galactic Legacy Labs. XAU said in its June 9th press release, "Goldmoney Inc. (TSX:XAU), is pleased to announce its proprietary gold storage drive technology has been selected by Galactic Legacy Labs ("GLL") as the backbone for its space commercialization ventures." XAU went onto explain, "GLL will be sending an indestructible time capsule to the Moon with the data of 1 million "earth ambassadors" on the robotic Nova-C lander, built by Intuitive Machines. The moon lander will launch atop SpaceX's Falcon 9 in the first quarter of 2022."
XAU's Totenpass by licensing its technology to Galactic Legacy Labs will begin generating revenue immediately! XAU said in its June 9th press release, "As part of the agreement between Totenpass and GLL, Totenpass will earn an 18% stake in GLL and be paid an annual license fee of $125,000 USD in the first year, rising to $500,000 USD in the third year."
XAU is about to greatly exceed expectations! XAU's imminent launch of Totenpass this month is well ahead of schedule when you consider that XAU's CEO Roy Sebag originally said in their January 14th press release, "We hope to be in a position to launch Totenpass in beta before the end of 2021 but it is important to stress that this timeline may change. While the business model is relatively simple – sell physical storage drives via an online e-commerce model – the technology is novel and rather complex with some challenges still remaining ahead of us. While we have successfully designed a working prototype and built out a manufacturing and distribution facility in Rochester, NY by acquiring the former space and equipment occupied by Kodak R&D, there are still some technical milestones which must be met before we are able to launch a comprehensive working model."
NIA believes Totenpass is likely to become XAU's most valuable business because the applications are endless! Almost nobody knows that Totenpass is about to launch in the days ahead, but we expect XAU to receive massive mainstream media exposure and for Totenpass to become America's #1 most significant new technology of 2021! In the Crypto space alone, countless investors will immediately want to order Totenpass for the safe, secure, decentralized storage of their Bitcoin private keys and NFTs. In government, we look for the DOD, CIA, Department of Homeland Security, and other agencies to strongly consider Totenpass for the storage of their most critical, sensitive data that they can't risk storing on the cloud! Even the Nuclear Codes would be best stored on a Totenpass!
With the escalading ransomware crisis, XAU's timing is perfect and it wouldn't surprise us to see XAU's market cap rise into the billions. America's largest corporations will very likely choose Totenpass for the permanent, decentralized storage of their most valuable intellectual property (eg: the recipe for Coca-Cola).
Past performance is not an indicator of future returns. NIA is not an investment advisor and does not provide investment advice. Always do your own research and make your own investment decisions. This message is not a solicitation or recommendation to buy, sell, or hold securities. NIA's President has purchased 45,000 shares of XAU in the open market. He intends to sell these shares in the future for a profit and can sell them at any time without notice. This message is meant for informational and educational purposes only and does not provide investment advice.