Why NPR Could Become 10-Bagger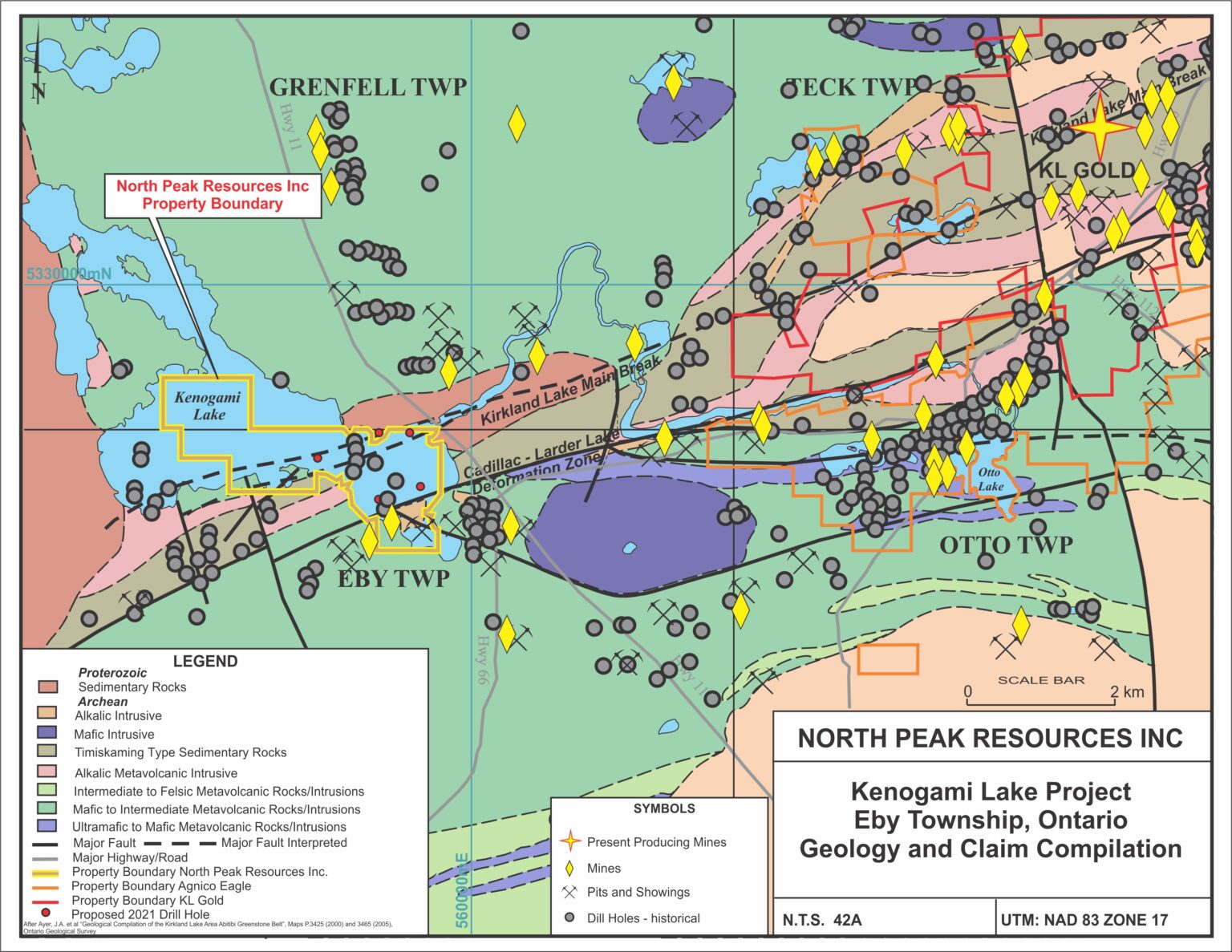 North Peak Resources (TSXV: NPR)'s new CEO Brian A Hinchcliffe has been the #1 most successful CEO in the gold mining industry over the last 20 years.
In 2001, Brian A Hinchcliffe founded Kirkland Lake Gold and became CEO of the company a position that he kept for 12 years! In 2001, Kirkland Lake Gold had an initial market cap of $10 million but by 2011... Brian built it into a $1.2 billion market cap company! Between 2001 and 2011 with Brian as CEO of Kirkland Lake Gold its share price increased from $1 per share up to $17 per share!
Kirkland Lake Gold has been the gold industry's #1 biggest success story of the last two decades! Today it is an $11.45 billion company trading on the TSX for $43 per share! Kirkland Lake Gold currently operates 2 of the world's top 3 highest grade gold mines!
After stepping down as CEO of Kirkland Lake Gold, Brian A Hinchcliffe was determined to repeat his success once again! On March 24, 2016, Brian A Hinchcliffe was appointed the new President & CEO of Rupert Resources (TSXV: RUP). At the time, RUP was trading for $0.23 per share with a market cap of only $13.41 million and had no cash! Within less than eleven months of taking over RUP as President & CEO, RUP's share price on February 14, 2017 hit $1.47 per share where its market cap initially reached $120.11 million! Not only did RUP gain by 539.13% within less than 11 months of Brian A Hinchcliffe taking over as President & CEO of RUP but he also successfully raised $8 million in cash for the company!
A few months ago on October 14, 2020, RUP hit a new all-time high of $6.20 per share where its market cap surpassed $1 BILLION!
After taking two straight companies from a market cap of $10-$13 million to a market cap of over $1 BILLION, Brian A Hinchcliffe is now determined to repeat his success for a third time at NPR! 
NPR only has 20 million shares outstanding for a market cap at $0.82 per share of $16.4 million! NPR already has $7 million in cash so its enterprise value is less than $10 million! NPR has optioned a gold exploration project that has the Kirkland Lake Main Fault going through its property! This is the same fault that led to Brian A Hinchcliffe discovering North America's highest grade gold mine!
NIA's President Gerard Adams plans to profit 7 figures on NPR!
Past performance is not an indicator of future returns. NIA is not an investment advisor and does not provide investment advice. Always do your own research and make your own investment decisions. This message is not a solicitation or recommendation to buy, sell, or hold securities. NIA's President has purchased 200,000 shares of NPR in the open market. He intends to sell these shares in the future for a profit. This message is meant for informational and educational purposes only and does not provide investment advice.