Why KNR Could Explode Early Next Week!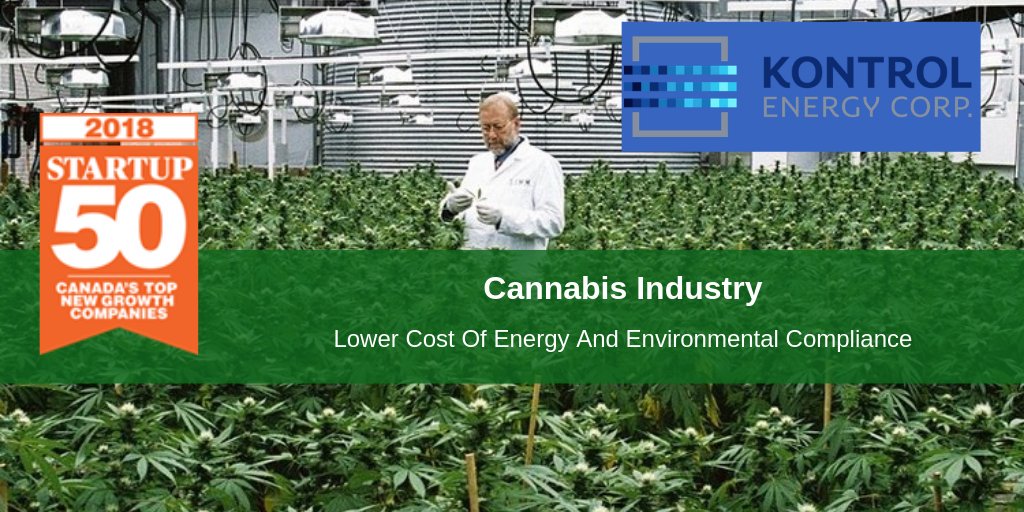 Kontrol Energy (CSE: KNR) is now officially a major cannabis play and without a doubt the most undervalued cannabis stock in existence because it remains completely undiscovered by cannabis investors! After major developments that occurred yesterday, we expect word to spread rapidly about KNR over the weekend and believe it could absolutely explode early next week to well above $1 per share!
We were wondering why multiple major executives from Canopy Growth (CGC) "liked" a post made by KNR on their LinkedIn account early last month. KNR just announced yesterday that it has secured a new contract with a major Cannabis producer in the province of Ontario. CGC is located in Smiths Falls, Ontario, Canada.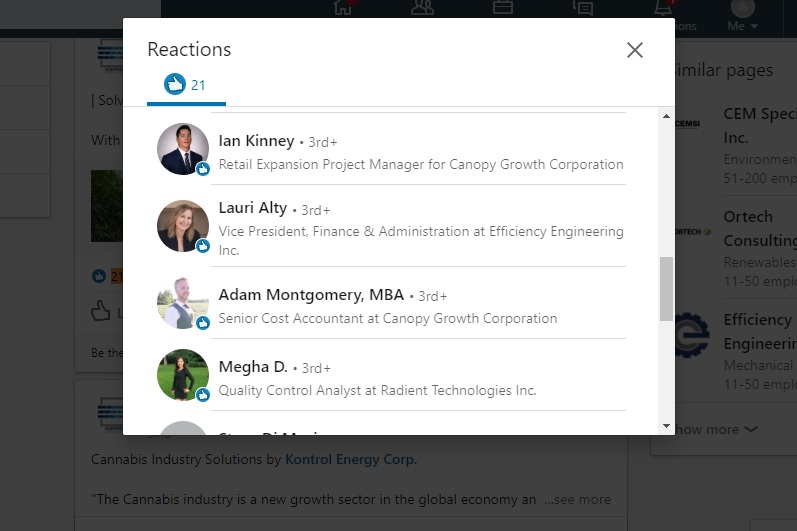 Futhermore, KNR said in its press release that, "Under this agreement, Kontrol Energy will provide energy, emission and odor compliance services for the Canadian cannabis licensed cultivator."
The exact LinkedIn post that multiple CGC executives liked was entitled, "Solving the Odour and Emission challenges of Cannabis Growers".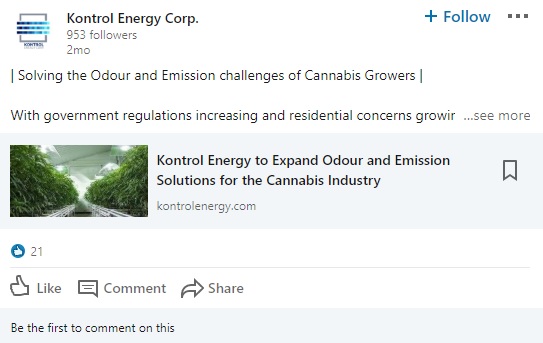 The LinkedIn post read, "With government regulations increasing and residential concerns growing we are helping licensed producers (LPs) solve their odour and emissions challenges. Kontrol Energy and its operating subsidiary Ortech Consulting Inc. have more than 40 years of history in dealing with #emissions and #odours in multiple industry sectors across Canada. As the #Cannabis industry is maturing following legalization in Canada, there is a growing demand for #emission and #odour compliance and new regulations for which many LPs may not be prepared for. We provide turn-key #odour and #emission services designed to scientifically identify, measure and mitigate #VOCs and help our customers be at the leading edge of compliance."
In addition, KNR yesterday reported unbelievably strong 1Q 2019 results that surpassed our highest expectations! KNR reported revenue growth of 67% on a year-over-year basis with record high adjusted EBITDA of $267,796.
KNR's record high adjusted EBITDA grew by 33.44% from its previous record set in 4Q 2018 of $200,685! KNR also reported positive operating cash flow of $353,883 for a year-over-year improvement of $1,175,496 from their 1Q 2018 negative operating cash flow of ($821,613).
In our opinion, KNR's chart is setup perfectly for an explosive rally early next week!
Past performance is not an indicator of future returns. NIA is not an investment advisor and does not provide investment advice. Always do your own research and make your own investment decisions. This message is not a solicitation or recommendation to buy, sell, or hold securities. NIA has received compensation from KNR of USD$30,000 cash for a one-month marketing contract. Never make investment decisions based on anything NIA says. This message is meant for informational and educational purposes only and does not provide investment advice.