WeWork to Launch ART's Hologram Technology By Year End!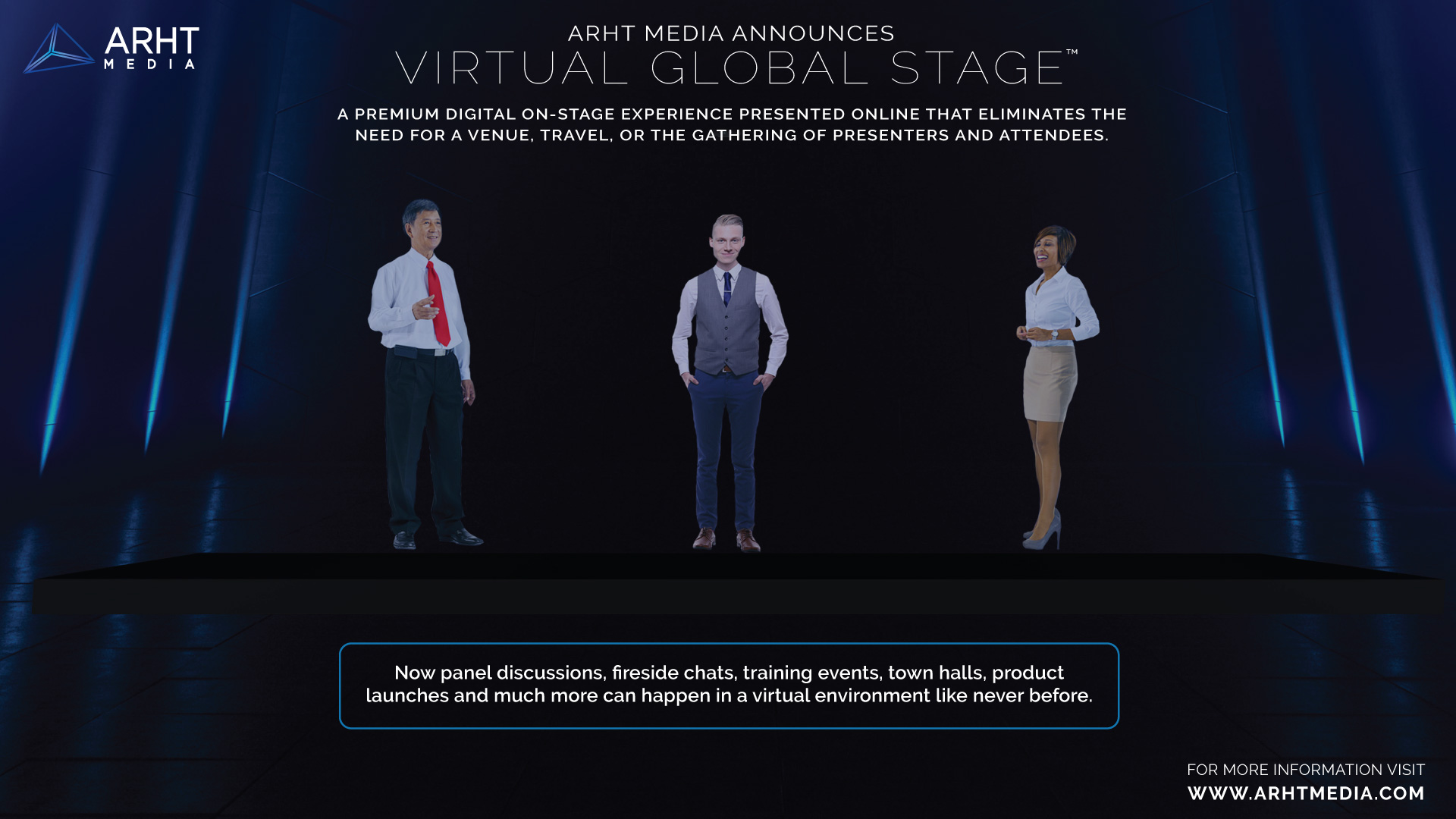 Almost nobody knows this yet but ARHT Media (TSXV: ART) or ARHTF on the U.S. OTC recently entered into a massive global partnership with WeWork to integrate ART's industry leading patented hologram technology into WeWork's global events offering. ART's hologram technology is currently being rolled out to an initial sixteen WeWork locations around the globe. WeWork will be officially launching ART's hologram technology at these sixteen flagship locations by year-end 2021!
In 2022, WeWork's use of ART's hologram technology will expand to 100 WeWork buildings around the world!
ART will host Capture Studios for WeWork members to record and stream events where they can appear live on one of three types of displays: HoloPresence™ for in person holographic events, HoloPod™ for in person permanent holographic displays, or Virtual Global Stage™ for the Metaverse!
ART's newly developed Virtual Global Stage™ will disrupt the way global events take place. ART's patented multipoint broadcast solution can bring multiple 3D, life-size presenters to a virtual stage in the Metaverse side by side, as if all parties were physically next to each other, while actually being in completely different locations around the globe!
Think about the massive gains ART will make next week after investors begin to research the company this weekend! ART is the #1 highest quality publicly traded Metaverse pure play!
Past performance is not an indicator of future returns. NIA is not an investment advisor and does not provide investment advice. Always do your own research and make your own investment decisions. This message is not a solicitation or recommendation to buy, sell, or hold securities. This message is meant for informational and educational purposes only and does not provide investment advice.