We're Hoping for NPR News Near End of Month
It is important to understand that these initial holes North Peak Resources (TSXV: NPR) is drilling are extremely deep being that they are going through not only the IP-chargeability anomaly nearly identical to the one Hercules Silver (TSXV: BIG) had for their first deep drill hole that led to its market cap exploding by 557.14% to $265 million in recent weeks, but NPR is also going through the much larger MT anomaly nearly identical to the one that allowed i-80 Gold (TSX: IAU) to discover bonanza gold grades at its Hilltop CRD Deposit one year ago, which led to IAU having its largest up month in history in November 2022 with its market cap at one point hitting nearly $1 billion.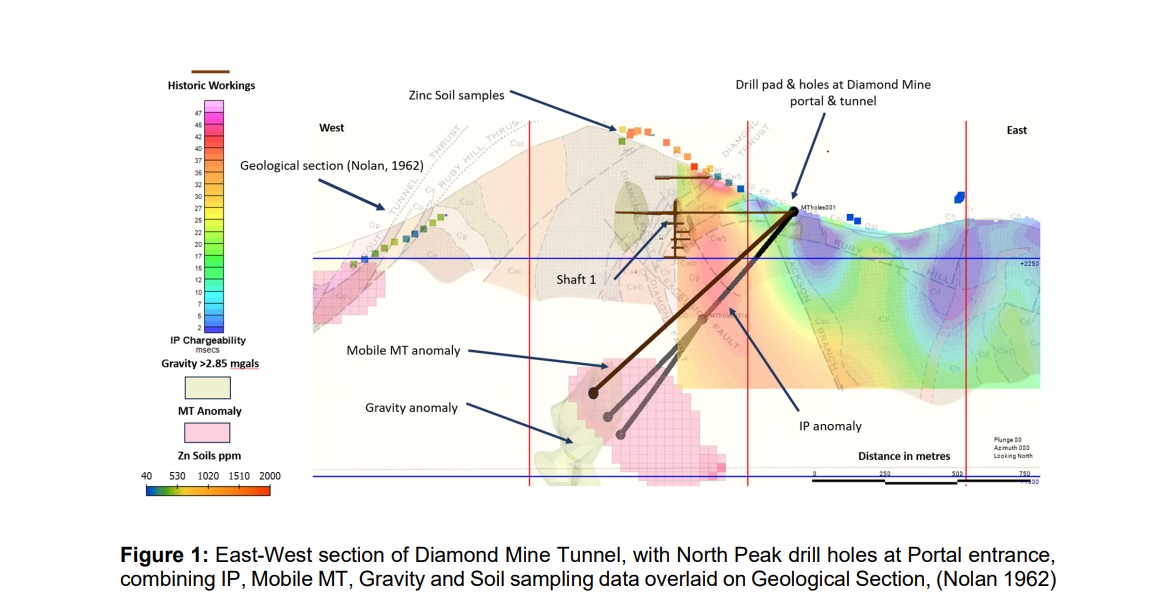 NPR's current enterprise value is only US$20 million, which is absolutely insane. This is among the most intriguing and exciting exploration properties we have ever seen in our careers, and we were already studying the Eureka CRD District for months prior to NPR announcing its acquisition of the Prospect Mountain Mine Complex.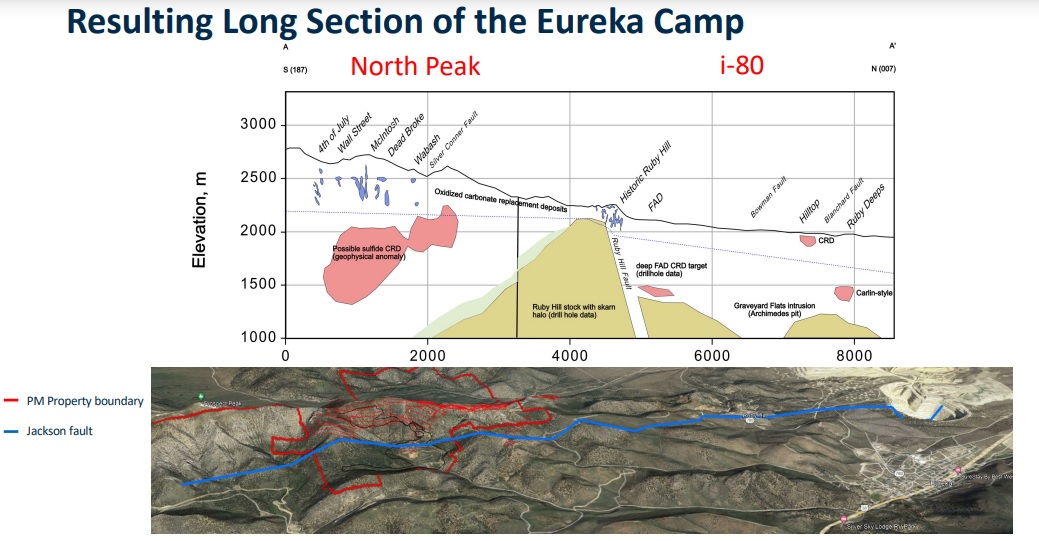 NPR's team comprising of multiple founding members of Kirkland Lake Gold spent the entire summer planning the locations of these initial drill holes.
Based on BIG's recent move, it may only take one solid drill hole of high-grade gold, silver, lead, and zinc to get NPR's share price up to the $5-$10 range. Only one strong intercept will verify the existence of massive sulfide CRD deposits at depth below one of the highest-grade Nevada mines of all-time! The Diamond Mine at the Prospect Mountain Mine Complex in the CRD district of Eureka, NV averaged 22 g/t gold production!
It takes a minimum of one week to drill each hole. We are hoping that NPR rushes the drill core to the assay lab one hole at a time. That way we may get results for the first hole near the end of this month!
No matter what, NPR is about to make a massive breakout to significantly higher share prices!
Past performance is not an indicator of future returns. NIA is not an investment advisor and does not provide investment advice. Always do your own research and make your own investment decisions. This message is not a solicitation or recommendation to buy, sell, or hold securities. NIA's President has purchased 60,000 shares of NPR in the open market and intends to buy more shares. This message is meant for informational and educational purposes only and does not provide investment advice.