We Are NOT Announcing Any Top Overall Picks for 2022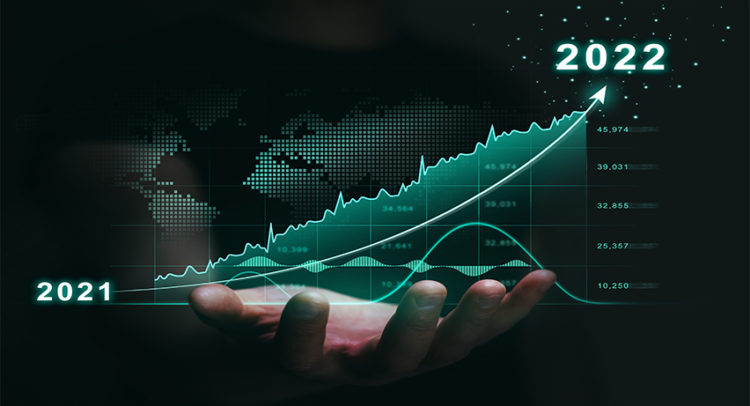 We will NOT be announcing any top overall picks for 2022 like we have done for 10 of the last 12 years...
How come?
We are most bullish on gold stocks for 2022, but North Peak Resources (TSXV: NPR) is the only gold stock that we are confident will make tremendous gains BOTH before AND after the Fed begins to hike rates. Most gold stocks won't rise big until after the Federal Reserve's rate hike cycle begins. We first suggested NPR back in March 2021 letting you know well in advance that it would become our largest gaining gold stock in history, but we made it clear that NPR would be a long-term play because we had no idea how long it would take NPR's management team to find the perfect gold project. We knew that they would never settle for a project that they couldn't build into a $500M-$1B property within the next 12-24 months. NIA's President doesn't intend to hold it that long. He will be happy taking profits at $12-$15 per share within the next 6 months. As of today, NPR is a short-term play and will make its largest gains over the next few months, but because NPR is technically a pick from early-2021 it wouldn't make sense to announce NPR as a top overall pick for 2022.
ARHT Media (TSXV: ART) is our top technology pick for 2022 but we honestly have no idea when exactly it will break through its $0.27 per share resistance. NIA's President will be buying a large stake in ART immediately after it surpasses its key breakout point of $0.27 per share, but because it could take a few more months we don't want to announce ART as a top overall pick for 2022.
Daktronics (DAKT) is our top NASDAQ value pick for 2022 and will 100% definitely be back above $8 per share early next year, but its upside potential isn't enough to be a top overall pick for 2022.
Reklaim (TSXV: MYID) is too thinly traded to be a top overall pick for 2022. We purposely said very little about it yesterday because we knew it was tightly held, but it still somehow gained 50.9% within minutes of our alert on low volume. We said that we loved MYID at $0.275 per share, NOT $0.415 per share. We love how MYID reported record revenue growth of 2,280% for 3Q 2021 on a year-over-year basis! MYID's 3Q 2021 revenue also grew by 34.61% on a quarter-over-quarter basis vs. 2Q 2021! We have very good reason to believe MYID's 4Q 2021 will be another record breaking revenue quarter! MYID did their last financing at $0.65 per share with all outstanding warrants priced at $1.05 per share. When MYID surpasses its key breakout point of $0.495 per share, it should easily explode to $0.65 per share within the following 24 hours.
The only new company that we like right now but have never mentioned before is Transition Metals (TSXV: XTM) at $0.13 per share, but again we MEAN $0.13 per share because this is also thinly traded. XTM won't rally to $0.50-$1 per share until AFTER the Fed raises rates. There is ZERO downside risk at $0.13 per share, but you can't bid the price up and overpay like somebody did yesterday to MYID. After NIA's President sells NPR for $12-$15 per share he will likely accumulate a big stake in XTM unless it has already run too much.
Past performance is not an indicator of future returns. NIA is not an investment advisor and does not provide investment advice. Always do your own research and make your own investment decisions. This message is not a solicitation or recommendation to buy, sell, or hold securities. NIA's President has purchased 200,000 shares of NPR in the open market. This message is meant for informational and educational purposes only and does not provide investment advice.