Warren Buffett Warns of Massive Price Inflation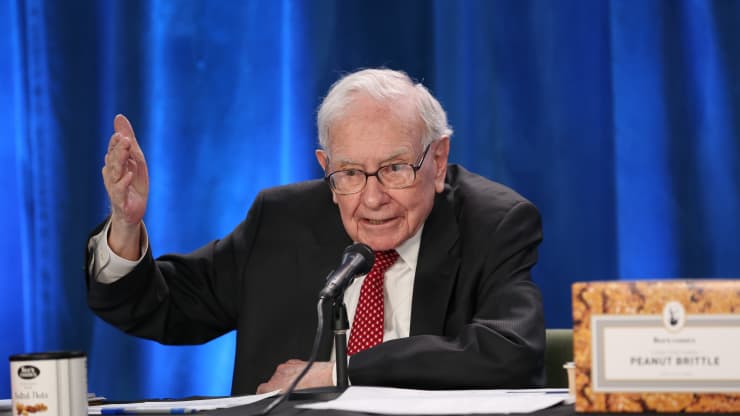 Warren Buffett is seeing the beginning of

massive price inflation

among Berkshire Hathaway's collection of businesses.
According to Buffett, "We are seeing very substantial inflation." Buffett explained, "It's very interesting. We are raising prices. People are raising prices to us and it's being accepted." Buffett added, "We've got nine homebuilders in addition to our manufacture housing and operation, which is the largest in the country. So we really do a lot of housing. The costs are just up, up, up. Steel costs, you know, just every day they're going up."
NIA believes the best way to capitalize on the upcoming inflationary crisis is with gold, silver, and agriculture stocks.
America's largest gold producing state by far is Nevada. NIA has done research on most publicly traded gold exploration companies in Nevada and we believe Nevada King Gold (TSXV: NKG) or VKMTF on the U.S. OTC has by far the greatest potential!
NKG is the fastest-growing mineral claim holder in the United States and now ranks as Nevada's 4th largest active claim holder with 8,193 claims totaling 163,860 acres or 663 square kilometres! NKG has a plan to become Nevada's 2nd largest claim holder by 2022! NKG is sitting on a massive cash position of $20 million and is getting ready to begin drilling four of its district-scale gold projects this year!
The Founder and Executive Chairman of NKG is Paul Matysek who is also the Chairman of Nano One Materials (TSXV: NNO) which gained by 339.19% from NIA's suggestion price!
Past performance is not an indicator of future returns. NIA is not an investment advisor and does not provide investment advice. Always do your own research and make your own investment decisions. This message is not a solicitation or recommendation to buy, sell, or hold securities. NIA has received compensation from NKG of USD$50,000 cash for a six-month marketing contract. NIA previously received compensation from NNO of USD$20,000 cash for a one-month marketing contract which has since expired. This message is meant for informational and educational purposes only and does not provide investment advice.