VYGR had HUGE Day Yesterday - Just Getting Started!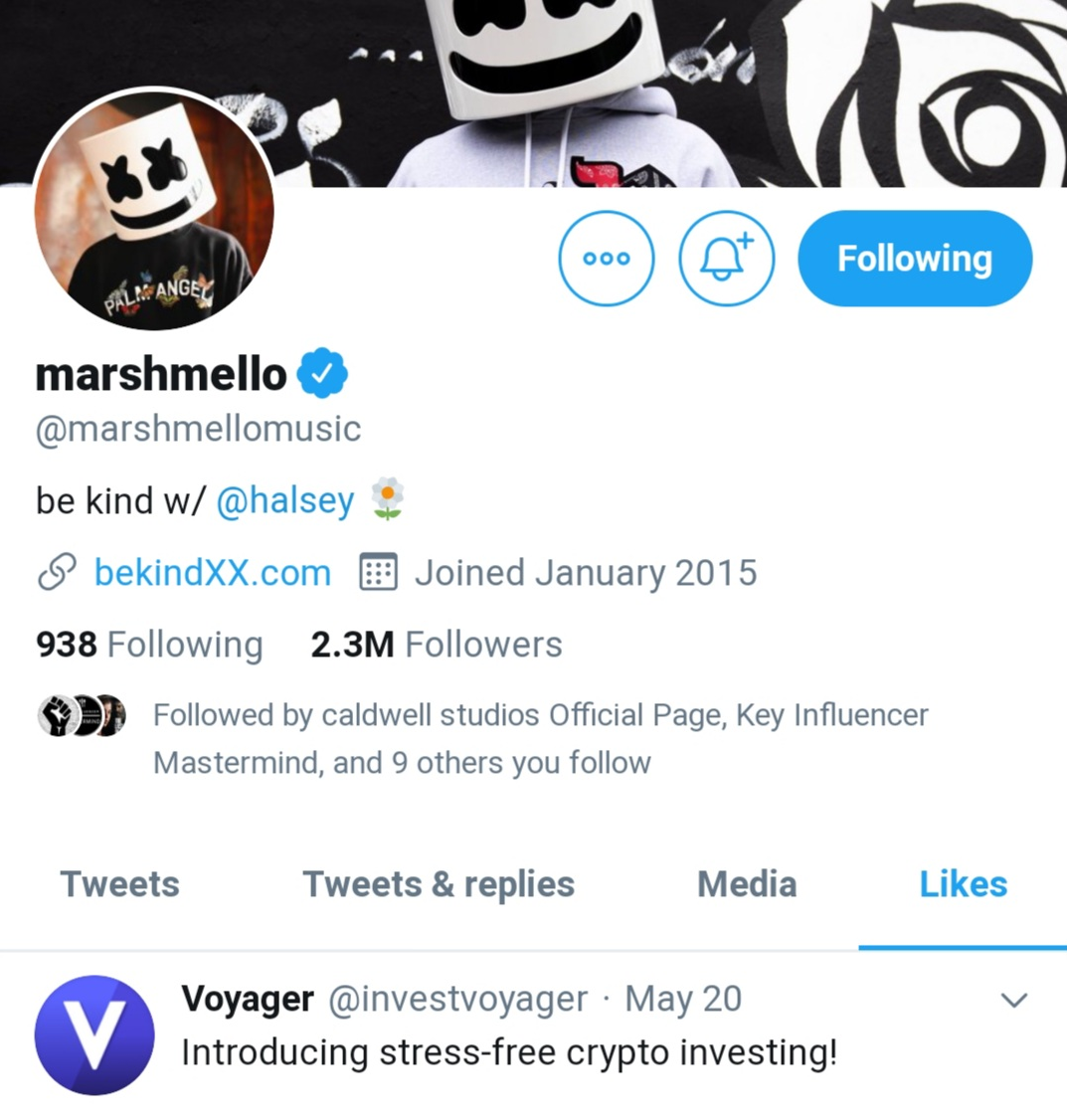 Yesterday morning, NIA announced Voyager Digital (CSE: VYGR) at $0.60 per share as its #1 favorite way to play the Robinhood boom as well as its #1 favorite Cryptocurrency stock suggestion for 2020! VYGR closed yesterday up by $0.13 or 21.67% to $0.73 per share on record volume of 451,812 shares! At one point yesterday, VYGR was up by as much as $0.27 or 45% to a new all-time high of $0.87 per share!
In recent days, we have seen hundreds of posts on Twitter and other social media sites of Crypto investors who say they are leaving Coinbase and joining Voyager! Do a search on Twitter and you will see for yourself... we are not joking!
Even Marshmello the world's #1 most famous and successful DJ has confirmed in recent days on Twitter that he likes VYGR! See for yourself by clicking here!
Last year, Coinbase agreed to pay its customers interest of 1.25% on their USDC stablecoin holdings, but a few days ago Coinbase reduced the interest they pay on USDC to only 0.15% thereby upsetting many Coinbase customers and helping fuel the massive exodus that Coinbase is currently experiencing... to the benefit of VYGR!
VYGR on the other hand pays its customers interest of 6% on their USDC stablecoin holdings! VYGR has a major partnership with Circle Financial the creator of the USDC stablecoin! Circle is one of the world's largest Crypto start-ups with a current unicorn valuation of $3 billion! Goldman Sachs led one of Circle's earliest venture capital rounds and Circle is currently one of VYGR's largest shareholders!
A few days ago, CNBC's Najarian brothers made a major investment into VYGR!
Past performance is not an indicator of future returns. NIA is not an investment advisor and does not provide investment advice. Always do your own research and make your own investment decisions. This message is not a solicitation or recommendation to buy, sell, or hold securities. NIA has received compensation from VYGR of USD$30,000 cash for a six-month marketing contract. This message is meant for informational and educational purposes only and does not provide investment advice.