VYGR Breaks $3 Hits New All-Time High of $3.19!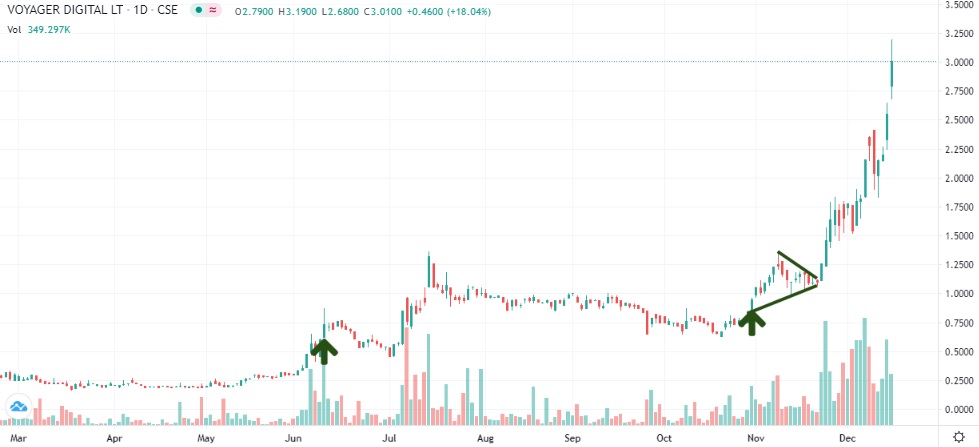 Voyager Digital (CSE: VYGR) just broke $3 per share and hit a new all-time high today of $3.19 per share. VYGR is now up by 431.67% from NIA's initial June 10th suggestion at $0.60 per share as our #1 way to capitalize on the Robinhood boom. VYGR is also up by 257.3% since we reprofiled the company on October 30th at $0.89 per share as our #1 favorite Bitcoin stock suggestion. NIA was right that $1.36 per share would be VYGR's most important key breakout point in history. VYGR has gained by 134.55% since surpassing $1.36 per share three weeks ago!
Past performance is not an indicator of future returns. NIA is not an investment advisor and does not provide investment advice. Always do your own research and make your own investment decisions. This message is not a solicitation or recommendation to buy, sell, or hold securities. NIA has received compensation from VYGR of USD$60,000 cash for a one-year marketing contract. This message is meant for informational and educational purposes only and does not provide investment advice.