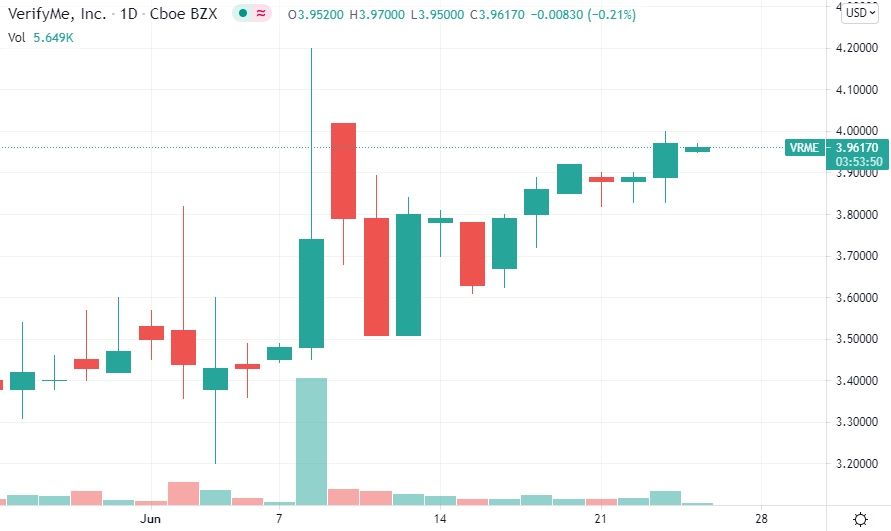 On June 8th, NIA suggested the NASDAQ company VerifyMe (VRME) at $3.80. It is currently trading for $3.96 and could breakout. VRME has a huge cash position of $15.35 million. VRME has huge upside potential due to its 104.3% revenue growth last quarter!
VRME's VerifyInk™ can be used to print invisible marks on products, which can then be scanned by a small handheld detection device to authenticate the mark and product. Since counterfeiters cannot see that mark, they are unable to accurately reproduce the manufacturer's packaging.
VerifyInk™ can also be deployed to embed invisible serial numbers and/or QR codes onto packaging or labels, that are then linked to a robust track and trace system. This code can then be located, scanned, and interpreted, and the data recorded using the VerifyChecker™ device.
Past performance is not an indicator of future returns. NIA is not an investment advisor and does not provide investment advice. Always do your own research and make your own investment decisions. This message is not a solicitation or recommendation to buy, sell, or hold securities. This message is meant for informational and educational purposes only and does not provide investment advice.