VOYG Down 97% Since NIA's Short Sale Suggestion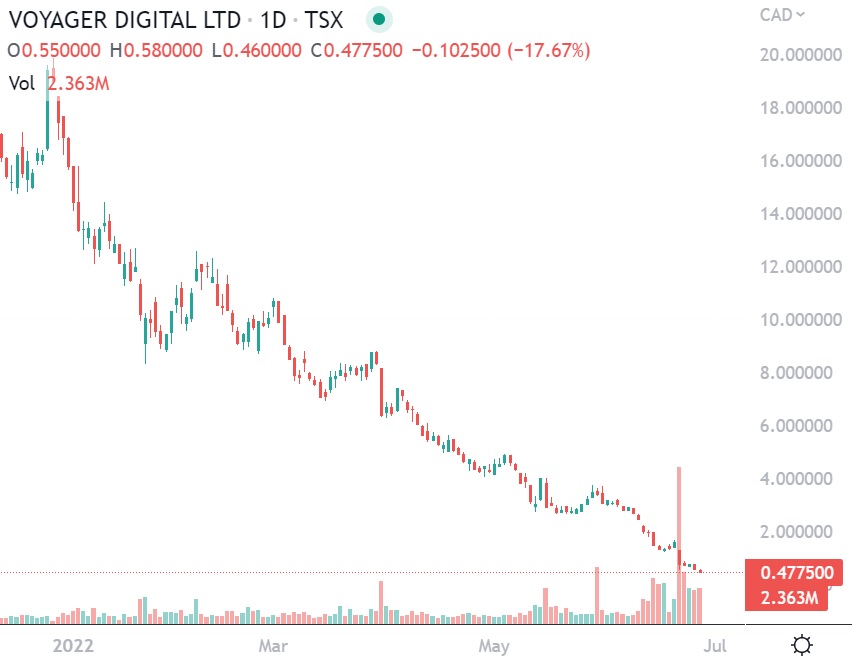 Voyager Digital (TSX: VOYG) has just hit a new 52-week low of $0.475 per share for a decline of 97% since NIA's short sale suggestion on December 14th at $15.41 per share. VOYG is also down by 75.89% since NIA predicted less than two weeks ago on June 15th at $1.97 per share that VOYG will soon be zero due to its exposure to Three Arrows Capital, which nobody else knew about until NIA exposed it! VOYG would already be zero today if not for its brainwashed cult of VGX heroes similar to the Celsians that invested into Celsius and Lunatics that invested into LUNA. Whenever a group of investors becomes a real-life cult, it is always best to sell and run!
New 52-week highs are coming very soon for Augusta Gold (TSX: G) and Morien Resources (TSXV: MOX).
Past performance is not an indicator of future returns. NIA is not an investment advisor and does not provide investment advice. Always do your own research and make your own investment decisions. This message is not a solicitation or recommendation to buy, sell, or hold securities. NIA's President has purchased 174,200 shares of G in the open market and intends to buy more shares. This message is meant for informational and educational purposes only and does not provide investment advice.