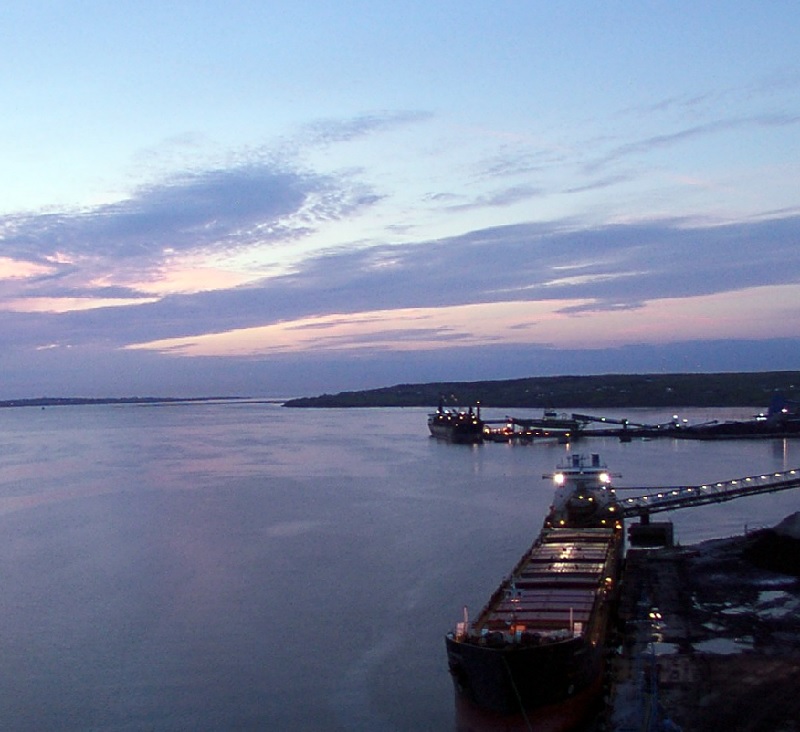 Kameron Coal the owner of the Donkin Coking Coal Mine has a business partner Provincial Energy Ventures that owns the Atlantic Canada Bulk Terminal, in Sydney, Nova Scotia that is used for exporting Donkin's coking coal to the international market. Provincial Energy Ventures is owned by Ernie Thrasher who will be a featured speaker at the September 28th Metallurgical Coal Producers Association in a discussion about Met Coal Financial Outlook.
Prior to March 2020, despite the fact that Kameron Coal was operating Donkin at only a fraction of capacity, it was mining much more coking coal than it could physically export. Kameron could only export small quantities of coking coal on small vessels, but in mid-2020 Provincial Energy Ventures acquired and received delivery of a large barge-mounted ship loader to allow for expedited loading of coking coal onto ocean-going vessels. In addition, Provincial Energy Ventures finished dredging the sea floor around its export facility to a depth of approximately 16.5 metres to accommodate larger Capesize vessels.
Kameron has a large stockpile of coking coal both at the port and the mine site. To cover the cost of their employees maintaining Donkin in a dewatered state to allow for a rapid reopening, Kameron after coking coal prices began rising in late-2020 sold a small portion of this stockpile resulting in MOX receiving $104,000 in royalties between 4Q 2020/1Q 2021 despite the mine still being on care & maintenance.
When Donkin restarts operations it will now be able to export much larger quantities of coking coal at a lower cost, which will result in Morien Resources (TSXV: MOX)'s Donkin royalties increasing significantly compared to their pre-March 2020 levels. However, to accommodate the very largest Capesize vessels so that Donkin can ramp up to full production capacity of 3 million tonnes per year, they still need the Canadian Coast Guard to install upgraded navigational aid lights in the Port of Sydney.
This is why the Canadian Coast Guard's announcement two months ago that they are moving forward with a $4.5 million upgrade to the navigational aid lights in the Port of Sydney is extremely significant for MOX especially now that U.S. coking coal is currently up to a new all-time high of $285 per tonne!
Donkin's location in Nova Scotia gives them a huge advantage over U.S. Hampton Roads coking coal exports, because the distance from the Port of Sydney in Nova Scotia to European and Asian importers of North American coking coal is shorter!
Because MOX's royalty is a gross production royalty the only expenses that Kameron Coal can deduct before paying MOX its 2%-4% are certain handling/transportation costs. These costs are expected to decline dramatically on a per tonne basis due to the newly installed barge-mounted ship loader!
Past performance is not an indicator of future returns. NIA is not an investment advisor and does not provide investment advice. Always do your own research and make your own investment decisions. This message is not a solicitation or recommendation to buy, sell, or hold securities. This message is meant for informational and educational purposes only and does not provide investment advice.