US to Face Massive Blackouts this Winter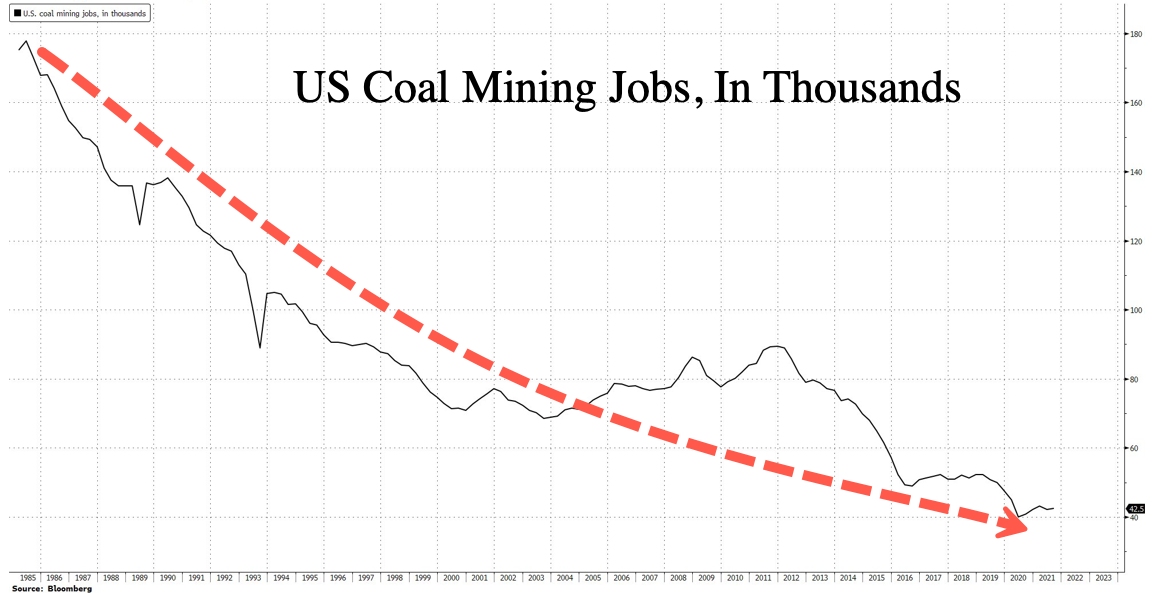 Ernie Thrasher who recently completed $75 million in upgrades to his Atlantic Canada Bulk Terminal to allow Kameron Coal to export the Donkin Mine's coking coal on the largest Capesize vessels and maximize the royalties Morien Resources (TSXV: MOX) will earn beginning in 2022, has just been quoted in numerous media publications this morning!
The following article was just published a few minutes ago:
Energy Crisis Threatens to Hit USA Grids
Electric companies are alerting customers about winter price hikes and an energy hedge fund warned of potential gas shortages. Ernie Thrasher, chief executive officer of Xcoal Energy & Resources LLC, said utility executives have told him they're anxious that fuel shortages this winter could trigger blackouts.
"These utilities are worried the assets that they have can't get enough fuel," Thrasher said in an interview. "There are people of high authority at large utilities that are deeply concerned." He declined to name the companies, saying they come from almost every region in the U.S.
The global economic recovery from the pandemic has driven up demand for power, triggering shortages and higher prices for natural gas, especially in Asia. That's prompted utilities to use more coal, which as a result is also now in short supply around the world. U.S. utilities are switching away from gas and expected to burn about 23% more coal this year.
The U.S. has enough gas to get through a normal winter, said James Shrewsbury, co-chief investment officer of e360 Power LLC, a gas and power hedge fund in Austin, Texas. But sustained low temperatures could create gas shortages. "If we get a prolonged cold this winter, there will be problems."
Increased demand is bumping up against mine output that's been falling for years. The growing urgency to fight climate change has made suppliers reluctant to increase production capacity for the dirtiest fossil fuel. Now, U.S. utilities' stockpiles are shrinking and it's not clear whether U.S. miners will be able to meet their increasing calls for more fuel. 
Power producers including Duke Energy Corp. are already warning customers that bills will spike this winter. Duke's Piedmont Natural Gas unit said Tuesday that high gas prices and low production will raise customer bills by about $11 a month in North and South Carolina. And Xcel Energy Inc. told Colorado regulators last month that its natural-gas customers will also see price hikes of about $11 a month due to tight supplies, an increase in gas exports and damage from Hurricane Ida.
Past performance is not an indicator of future returns. NIA is not an investment advisor and does not provide investment advice. Always do your own research and make your own investment decisions. This message is not a solicitation or recommendation to buy, sell, or hold securities. This message is meant for informational and educational purposes only and does not provide investment advice.