Urgent NIA Update - Must Read Immediately!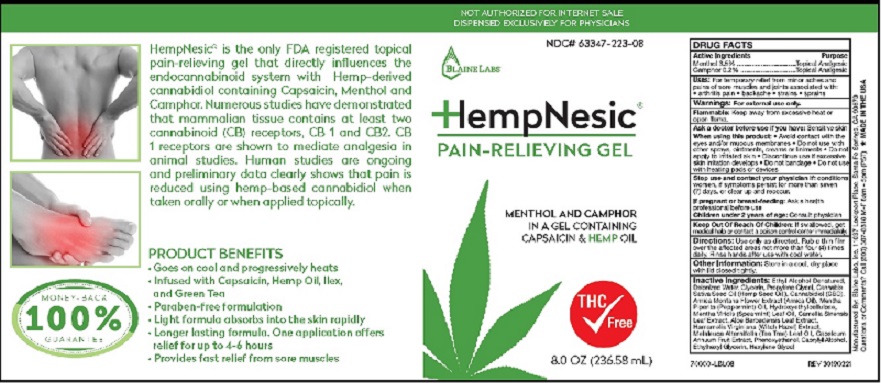 We have

two urgent topics

to briefly discuss in this alert...
At 3PMEDT today, NIA will be

issuing

an

urgent must read

report about its

new #1 California CBD stock suggestion

Alternate Health (CSE: AHG). NIA will explain how AHG has

officially now become only the second

publicly traded U.S. company in the CBD-infused products space that has

obtained the ability to legally make medical claims

on the packaging of its over-the-counter (OTC) medical grade CBD-infused products for

pain relief

!

For 99% of AHG's

competitors

, they would be

breaking FDA laws

if they make claims that their CBD-infused products can

relieve pain

!
We will be comparing AHG's current market cap to their

only direct

competitor

that has also achieved the right to

legally make

medical claims that their CBD-infused products achieve actual pain relief! AHG's

only direct

competitor

has just

closed on a MASSIVE

private placement a few days ago that was 130% oversubscribed. For comparison, NIA's previous

#1 California cannabis stock suggestion

Transcanna (CSE: TCAN) closed on a private placement that was 60% oversubcribed and TCAN exploded by 159.67% from NIA's suggestion price! AHG's

competitor

is now

worth over

US$200 million or

23.5X

its 2018 revenue - a multiple that would value AHG at US$329 million based on its newly acquired Blaine Labs generating more than US$14 million in 2018 revenue!
On an entirely different topic... you probably all heard about the May 2nd IPO of Beyond Meat (BYND), which

raised

$240.625 million at $25 per share but immediately gapped up by $21 or 84% to open  May 2nd at $46 per share and finished its first day up $40.75 or 163% to $65.75 per share. Two weeks later, BYND

peaked at a high

of $96.78 per share

up 287.12%

from its IPO price - with its market cap

reaching

$5.56 billion or

63X

its trailing twelve month revenue

of $87.93 million. After dipping 20.69% to a low on Monday of $76.76 per share, it immediately bounced by $5.34 or 6.96% to close yesterday at $82.10 per share and is

rallying big

once again this morning!
BYND has developed a way to

produce

meat directly from plants

without killing

any animals. Carl's Jr has just launched a Beyond Burger using BYND's

plant-based

meat and it looks and tastes exactly like a hamburger made with real meat. Although BYND is extremely overvalued and we

wouldn't buy the stock

under any circumstances

, BYND represents the beginning of a major new trend that threatens the beef industry! Already, the beef industry is

suing

BYND to

remove

the word meat from their

plant-based

foods, with the U.S. Cattlemen's Association

filing a 15-page petition

with the USDA requesting that it define the word "meat" so that it

cannot be used

to label products that

do not contain

animal flesh!
With BYND having the

most successful

IPO of the decade, private competitor Impossible Foods on May 13th announced a new

$300 million

venture captial round of funding and Burger King just announced that it will begin offering the Impossible Burger!
How are these companies

making

their

plant-based

meat? Using pea protein, but there is a major shortage of this

important

raw material. NIA has discovered a company Burcon Nutrascience (TSX: BU) that has dozens of

patents

covering all of the

most efficient

methods for extracting protein from peas and the company has just entered into a major joint-venture agreement to build one of the world's

largest

pea and canola protein

production facilities

. It will initially process 20,000 tonnes of peas per year starting in mid-2020 to produce BU's Peazazz® and Peazac™ pea proteins, as well as BU's Supertein®, Puratein® and Nutratein® canola proteins.
BU is a

steal here

at $0.80 per share and we believe will

become a $2-3 per share stock

by year-end! Along with AHG, we believe BU will become one of the

largest gainers

of the month of June!
Past performance is not an indicator of future returns. NIA is not an investment advisor and does not provide investment advice. Always do your own research and make your own investment decisions. This message is not a solicitation or recommendation to buy, sell, or hold securities. NIA is receiving compensation from AHG of USD$40,000 cash for a one-month marketing contract. Never make investment decisions based on anything NIA says. This message is meant for informational and educational purposes only and does not provide investment advice.