Update on NIA Options Plays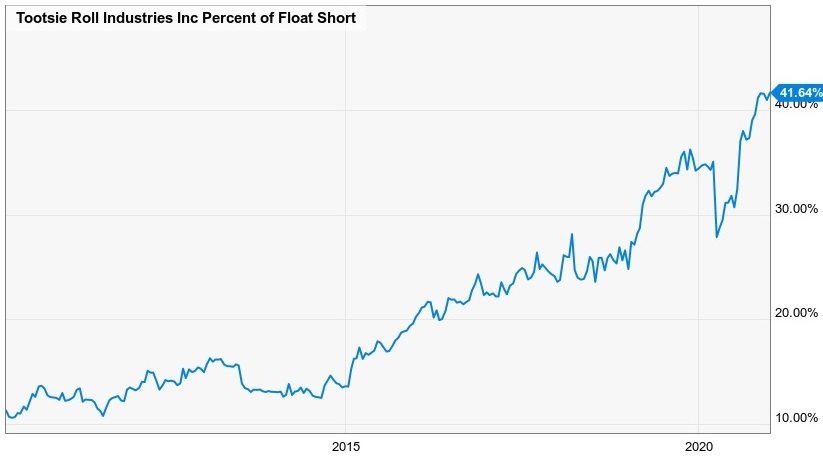 Tootsie Roll (TR) has 41.64% of its float sold short. TR's short interest of 7,387,000 shares is equal to 40X TR's average daily volume! This morning, we suggested TR February 19th $30 call options at $3.80. They are currently up 42.1% from our suggestion price to $5.40 and could easily reach $10-$15 between now and February 19th.
Switchback Energy Acquisition Corp (SBE) the SPAC that ChargePoint is merging into next month is down 5.1% today to $37.60 per share. ChargePoint will have 305 million shares outstanding for an implied market cap of $11.468 billion or 80.76X revenue of $142 million. Blink Charging (BLNK) only has $4.478 million in revenue. That same multiple would value BLNK at $361.64 million or $8.69 per share. We believe the BLNK February 26th $50 put option will rise to between $20-$40 between now and February 26th.
Past performance is not an indicator of future returns. NIA is not an investment advisor and does not provide investment advice. Always do your own research and make your own investment decisions. This message is not a solicitation or recommendation to buy, sell, or hold securities. NIA's President has purchased 20 BLNK February 26th $50 put options. He may add to his position or sell his position at any time. This message is meant for informational and educational purposes only and does not provide investment advice.