The Unlock Ticketing Markets Act of 2023
On April 26th, Senator Amy Klobuchar introduced, 'S.1321 - Unlock Ticketing Markets Act of 2023'.
The bill will prohibit exclusive venue ticketing contracts with an excessive duration, and for other purposes
According to the bill, "No primary ticketing service provider may enter into, or attempt to enter into, an exclusive venue ticketing contract if the contract is for an excessive duration, as determined by the Commission under subsection."
This is absolutely massive for MetaWorks Platforms, Inc. (MWRK) which is launching a new blockchain-based NFT ticketing platform by the end of the year that completely eliminates the secondary market ticketing process where middlemen mark tickets up 5 to 20 times from their face value with neither the fan nor the artists benefiting.
The biggest crisis in America today is concert ticket inflation. If you want to see Taylor Swift this month at Metlife Stadium it costs $3,747 per ticket in the upper deck and Seat Geek calls it a "great deal".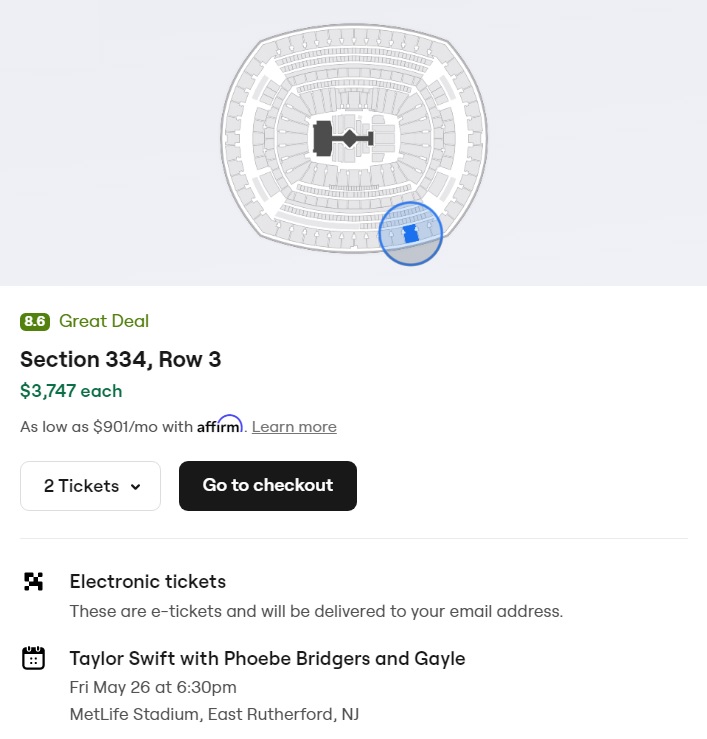 Live Nation Entertainment (LYV) and its wholly owned Ticketmaster is desperately trying to preserve its monopoly by offering one week of $25 concert tickets.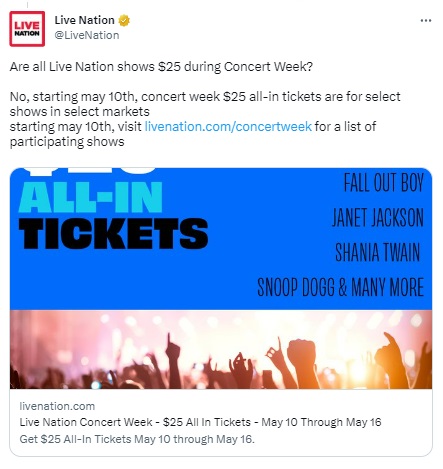 Past performance is not an indicator of future returns. NIA is not an investment advisor and does not provide investment advice. Always do your own research and make your own investment decisions. This message is not a solicitation or recommendation to buy, sell, or hold securities. NIA has received compensation from MWRK of US$50,000 cash for a six-month marketing contract. This message is meant for informational and educational purposes only and does not provide investment advice.