TLT Call Options Outstanding at Record High
Investors own a record 3.702 million TLT call option contracts vs. only 0.982 million TLT put option contracts for a TLT call/put ratio of 3.772.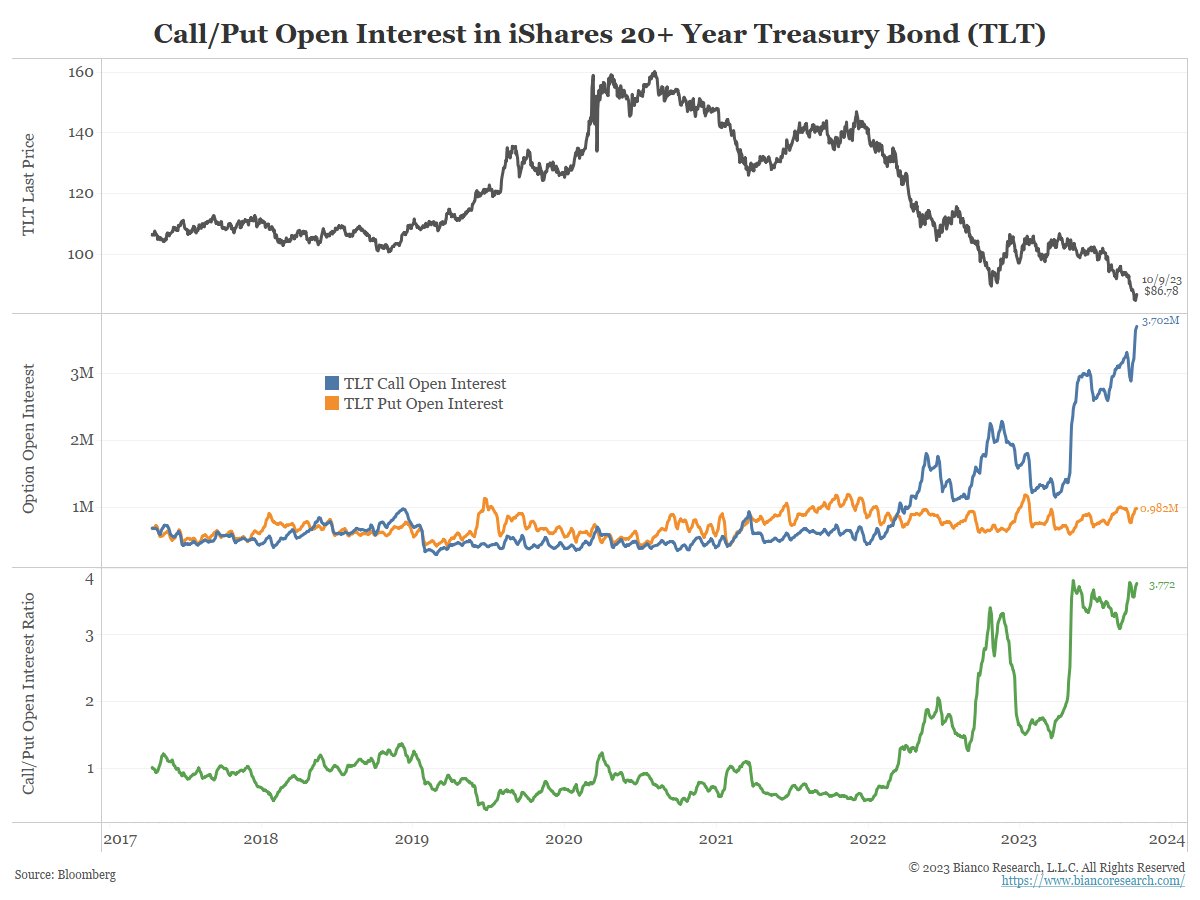 It isn't possible for investors to be more bullish on TLT than they are today, yet TLT keeps crashing and destroying every investor who owns it! All TLT call option owners are about to get wiped out!
If only 1/10th of TLT investors switch over to GLD it will send gold to new all-time highs and cause Augusta Gold (TSX: G) to rise to $5+ per share.
Past performance is not an indicator of future returns. NIA is not an investment advisor and does not provide investment advice. Always do your own research and make your own investment decisions. This message is not a solicitation or recommendation to buy, sell, or hold securities. NIA's President has purchased 224,200 shares of G in the open market and intends to buy more shares. This message is meant for informational and educational purposes only and does not provide investment advice.