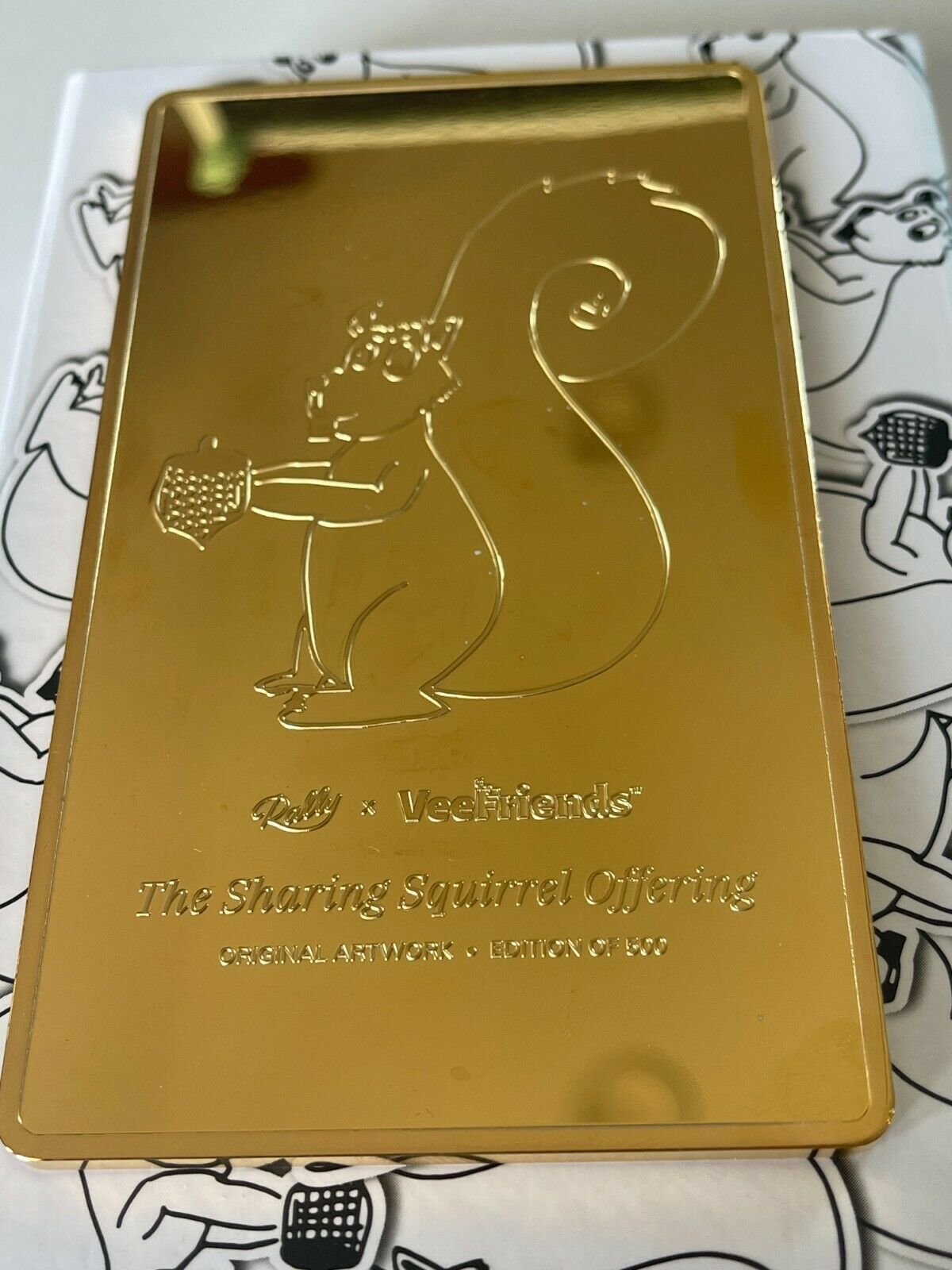 With Veefriends at 7.85 ETH and ETH at $2,412 the 10,255 Veefriends have a current market cap of $194.17 million. Can you picture a multibillion-dollar company coming along and offering Veefriends holders twice the current Veefriends price to buyout all 10,255 of their Veefriends NFTs at a cost of $388.34 million? Even if you believe Gary Vee's childlike doodles are very valuable like a Picasso painting there are only 256 unique doodles and each one has been copied into 40 NFTs. You would be paying $1.5 million per doodle that Gary spent two minutes drawing. Even if you did buyout all 10,255 Veefriends NFTs, you wouldn't even own the IP rights of these doodles. Gary Vee would retain the right to dilute the value of these characters by printing everything from Veefriends Zerocool trading cards (you can buy six boxes of them on eBay for a low price of $115,000 by clicking here), gold plated Veefriends Rally X stock certificates (only $400 per character click here to purchase), and a limited edition Veefriends hoody (only $260 to purchase click here). You wouldn't even own the original hand drawn copies of the Veefriends doodles because Gary has already auctioned them off at Christies for $240,000 each (click here to see). So basically, you own nothing. Veefriends are worthless. Nobody will ever offer $388.34 million to buyout all Veefriends. Even the millions of dollars in royalty income that Gary is continuing to make from others reselling their Veefriends would disappear if one person owned all of them, but you wouldn't own the rights to the royalty income either... Gary would still own that too!
Can you picture a multibillion-dollar company coming along and offering Augusta Gold (TSX: G) twice the current price to buyout all of the company for CAD$268 million? Well, AngloGold Ashanti (AU) a few months ago acquired Corvus Gold at an enterprise value of CAD$587 million for the directly adjacent North Bullfrog project. G's Bullfrog has much higher gold grades and a long history of low-cost production! The only problem is a sale of G for CAD$268 million would make it the least successful company in Richard Warke's career and it would make his overall track record look less spectacular considering that his smallest sale to date was Augusta Resource Corp being acquired for $667 million, so no we can't picture that happening... because G understands that this is the time to acquire assets like the Reward Gold Project for pennies on the dollar from distressed owners allowing G to build up its valuation first before later selling the company at the peak of the upcoming gold bubble for BILLIONS of dollars!
Past performance is not an indicator of future returns. NIA is not an investment advisor and does not provide investment advice. Always do your own research and make your own investment decisions. This message is not a solicitation or recommendation to buy, sell, or hold securities. NIA's President has purchased 159,200 shares of G in the open market and intends to buy more shares. This message is meant for informational and educational purposes only and does not provide investment advice.