TGLO: Perfect Triangle Pattern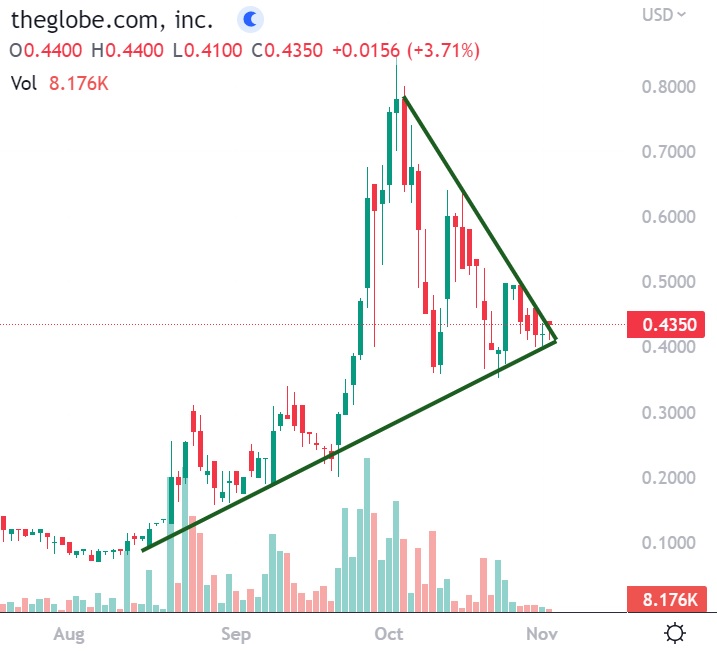 TheGlobe.com (TGLO) gained by 3.71% today to $0.435 per share where it is currently up by 117.5% since NIA's suggestion at $0.20 per share.
TGLO has a perfect triangle pattern and is getting ready for its explosive breakout past its key breakout point of $0.85 per share as we approach Delfin Midstream's Final Investment Decision, which will be made before year-end!
Past performance is not an indicator of future returns. NIA is not an investment advisor and does not provide investment advice. Always do your own research and make your own investment decisions. This message is not a solicitation or recommendation to buy, sell, or hold securities. This message is meant for informational and educational purposes only and does not provide investment advice.