TGLO Building HUGE Momentum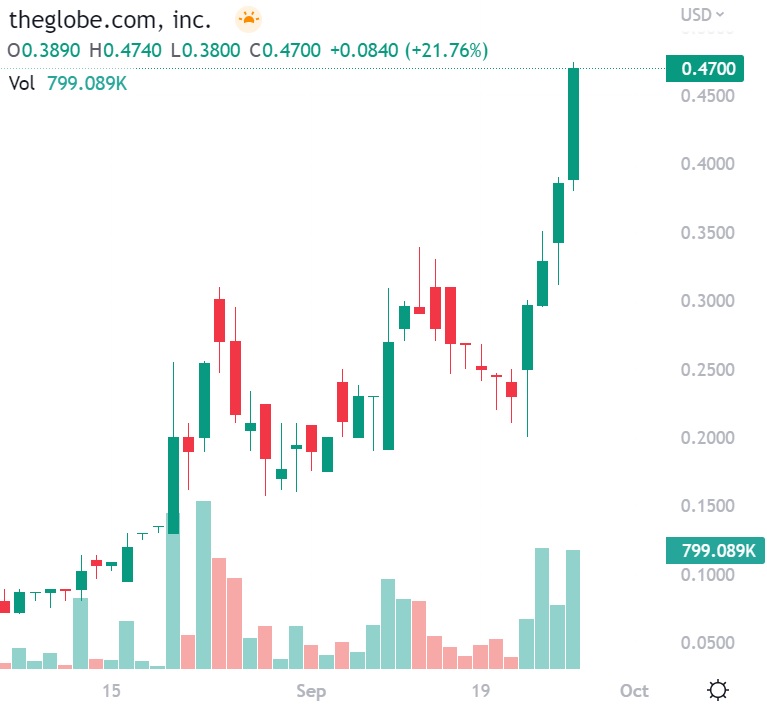 TheGlobe.com (TGLO)'s parent company Delfin Midstream said on September 5th, "Delfin is also in numerous advanced discussions on additional binding SPAs, HOAs and tolling agreements similar to those previously announced. As a modular project requiring only 2.0 to 2.5 MTPA of long-term contracts to begin construction, and with all necessary permits in hand, Delfin is on schedule to make Final Investment Decision (FID) on its first Floating LNG vessel by the end of this year."
After Frederick Jones acquired control of TGLO in late-2017 to allow Delfin Midstream to quickly go public after its Final Investment Decision, he recruited a new all-star management team to Delfin Midstream that previously led Golar LNG (GLNG) during its successful execution of the Hilli Episeyo FLNG Project at total initial CAPEX of less than US$500/TPA. Since GLNG's Hilli Episeyo FLNG vessel commenced operations in 2018 it has produced more LNG than any other floating facility worldwide.
If GLNG was located in the Gulf of Mexico like TGLO's parent company Delfin Midstream, GLNG's market cap would be significantly higher than its current level of $2.55 billion!
Past performance is not an indicator of future returns. NIA is not an investment advisor and does not provide investment advice. Always do your own research and make your own investment decisions. This message is not a solicitation or recommendation to buy, sell, or hold securities. This message is meant for informational and educational purposes only and does not provide investment advice.