Tesla is the Next Blackberry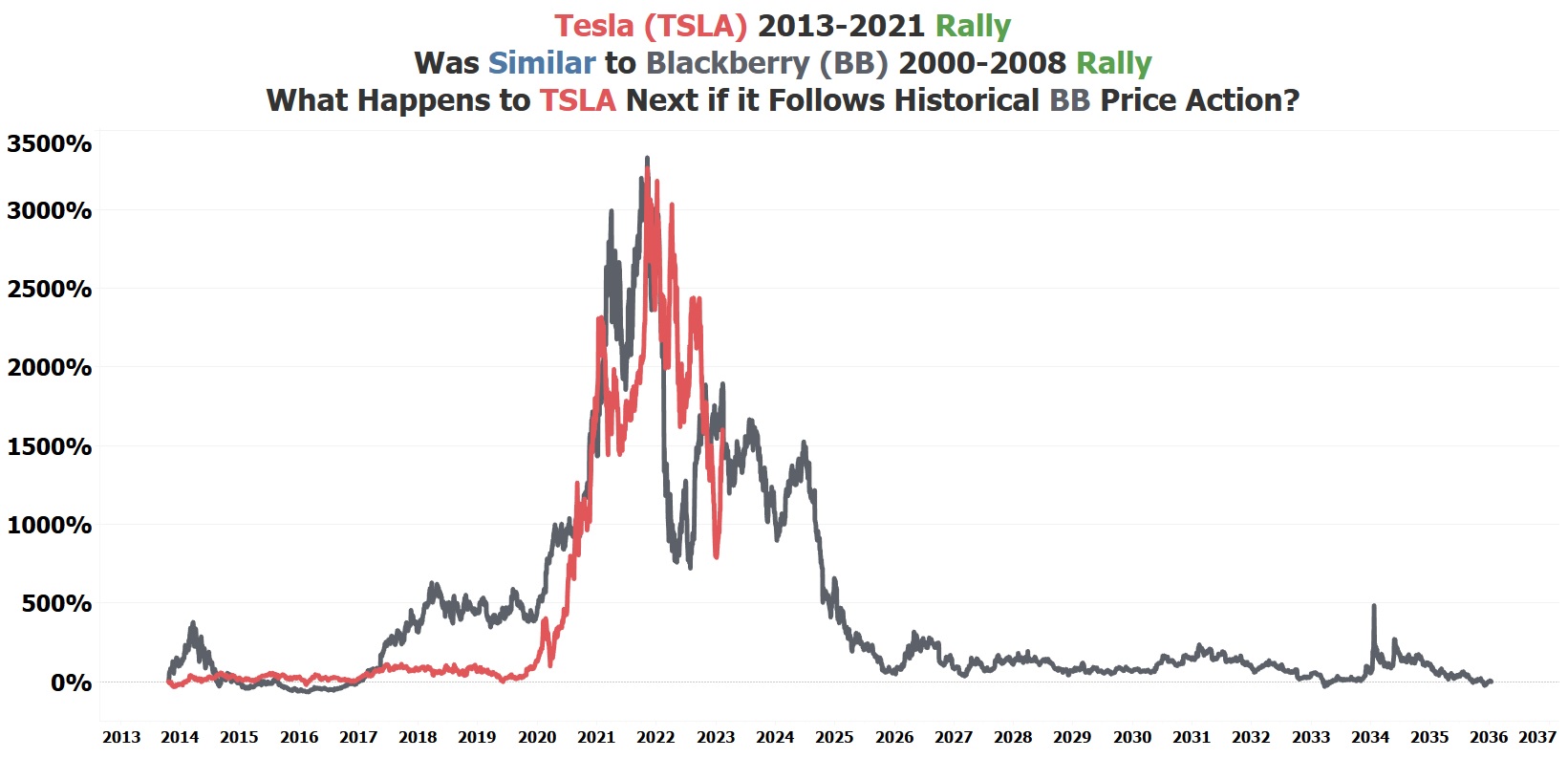 NIA has created an exclusive must see chart showing how Tesla (TSLA) is the next Blackberry (BB).
Everything that has happened so far in 2023 is the exact opposite of what will happen for the remainder of the year.
So far in 2023 the world's most overvalued stocks that began to collapse in 2022 but remain extremely overvalued today bounced big... while the world's #1 highest quality and most extremely undervalued gold explorer Augusta Gold (TSX: G) sold off to levels where there is literally NO supply of stock available because even G's largest shareholder billionaire Richard Warke paid a much higher price for his G shares.
For the remainder of 2023: Crypto will collapse, ARKK will decline to new 52-week lows, and TSLA will give back its recent gains... while Augusta Gold (TSX: G) becomes one of the largest overall percentage gainers in the market!
Past performance is not an indicator of future returns. NIA is not an investment advisor and does not provide investment advice. Always do your own research and make your own investment decisions. This message is not a solicitation or recommendation to buy, sell, or hold securities. NIA's President has purchased 194,200 shares of G in the open market and intends to buy more shares. This message is meant for informational and educational purposes only and does not provide investment advice.