TerraUSD (UST) Stablecoin Plunges to Low of $0.60!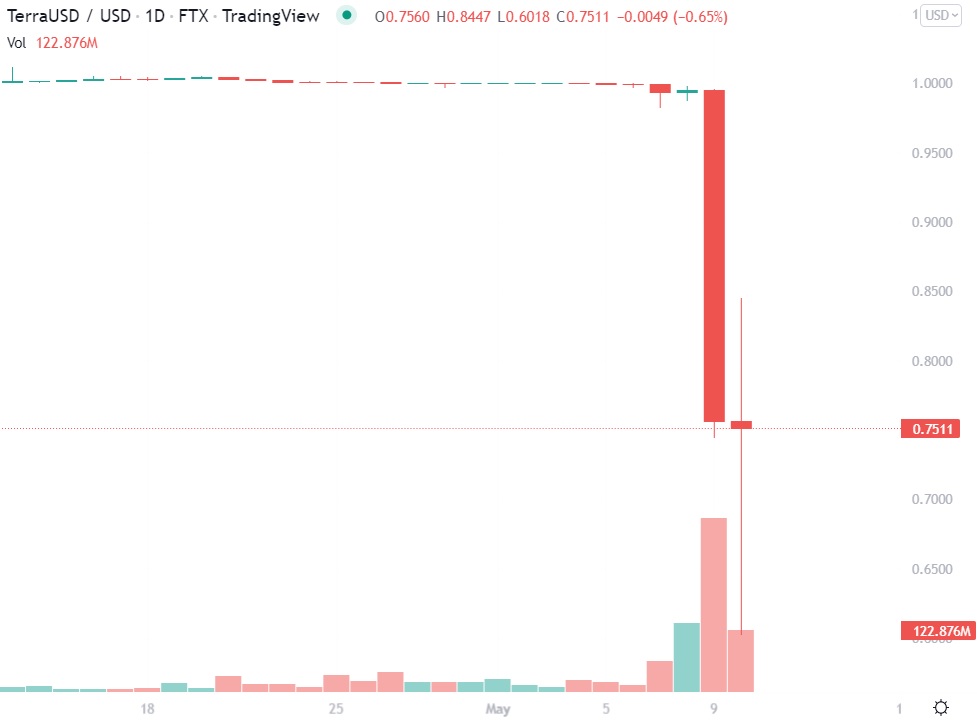 The first of what will surely be a recurring trend in the upcoming weeks has just occurred... a Crypto stablecoin "pegged" to the U.S. dollar has just become broken.
TerraUSD (UST) was showing signs of breaking in recent days when it dipped below $1 to $0.995, but in recent hours UST has suddenly plunged to a low of $0.60 before bouncing to a current price of $0.75. There are rumors of a possible bailout from Jump Crypto and Alameda two of the largest recipients of newly printed Tether (USDT) tokens. That would certainly help solve the crisis... wouldn't it? In November, NIA sent out an alert entitled, 'The Fed will Break Tether's Peg to USD' (click here to read our November alert).
How soon before the same happens to Tether (USDT)?
It is not surprising that one of the smaller stablecoins would break before Tether (USDT). UST is a stablecoin that has no dollars backing it. UST is only backed by other Cryptocurrencies, which are priced in stablecoins, which are backed by other Cryptocurrencies. See the problem here?