Take Advantage of GoldMoney (TSX: XAU)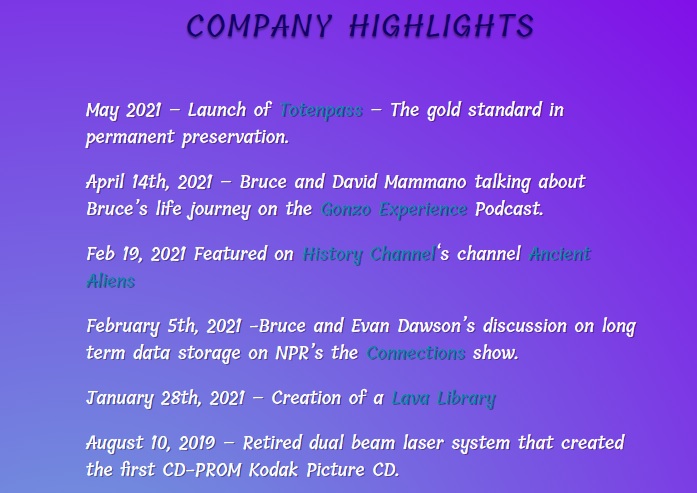 Take advantage of GoldMoney (TSX: XAU) here at $2.99 per share you won't see this price again... ever!
You won't believe this but go to the web site www.stampertech.com the company of Bruce Ha. Scroll down to "company highlights" where the background becomes purple.
It says, "May 2021 – Launch of Totenpass – The gold standard in permanent preservation."
XAU or XAUMF on the U.S. OTCQB is the majority owner of Totenpass! We were originally told that the launch would take place at the very end of 2021 and even that wasn't guaranteed. Apparently, XAU and Bruce Ha have made tremendous progress on Totenpass in recent months and it will be ready for launch next month! This will be the biggest event of XAU's history! This technology will receive global media coverage!
Past performance is not an indicator of future returns. NIA is not an investment advisor and does not provide investment advice. Always do your own research and make your own investment decisions. This message is not a solicitation or recommendation to buy, sell, or hold securities. NIA's President has purchased 45,000 shares of XAU in the open market. He intends to sell these shares in the future for a profit. This message is meant for informational and educational purposes only and does not provide investment advice.