Swiss Franc Hits New All-Time High in Japanese Yen
The Swiss Franc (CHF) has just hit a new all-time high priced in Japanese Yen (JPY) of 164.
The CHF/JPY exchange rate has surpassed its previous all-time high of 158.45 set in December 1979.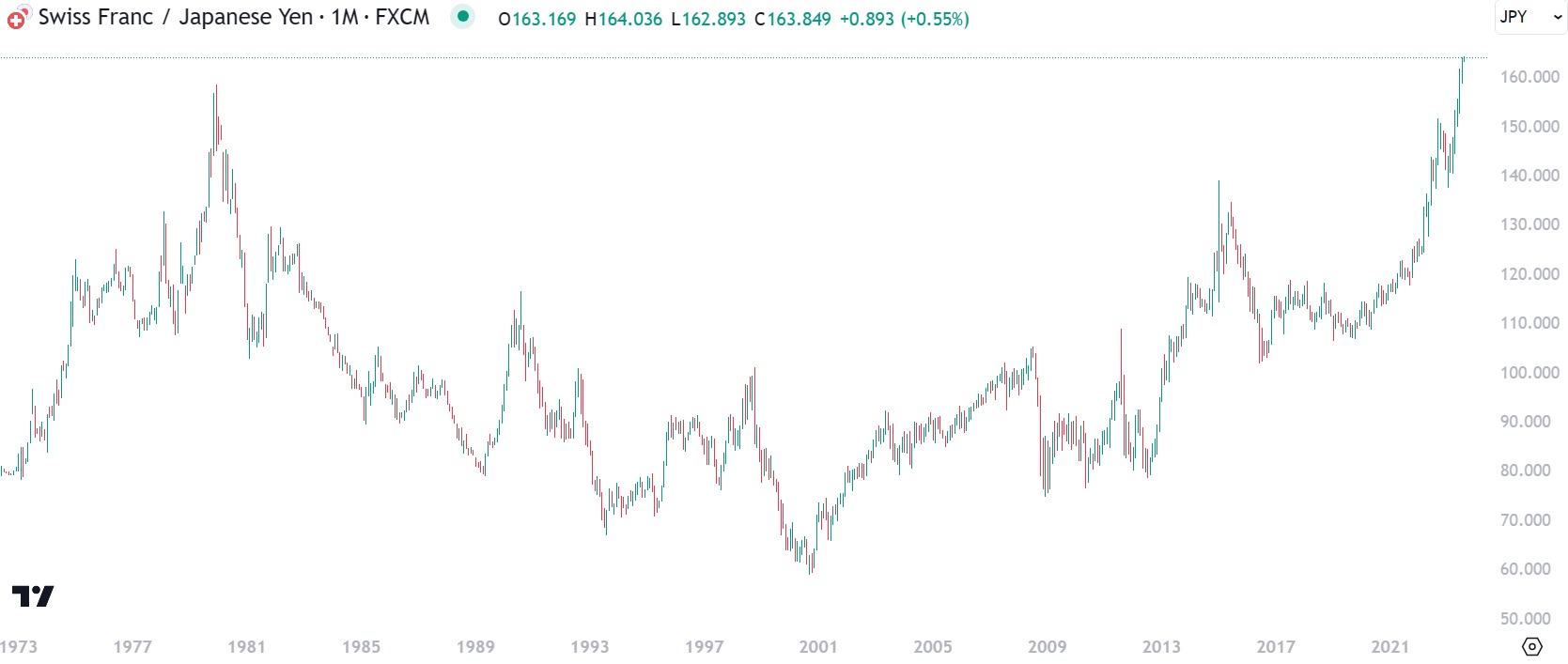 After the CHF/JPY exchange rate hit its previous all-time high in December 1979, gold in January 1980 had its largest up month in history!