SuperBuzz (TSXV: SPZ) Gains by 11.72% to $0.19 Per Share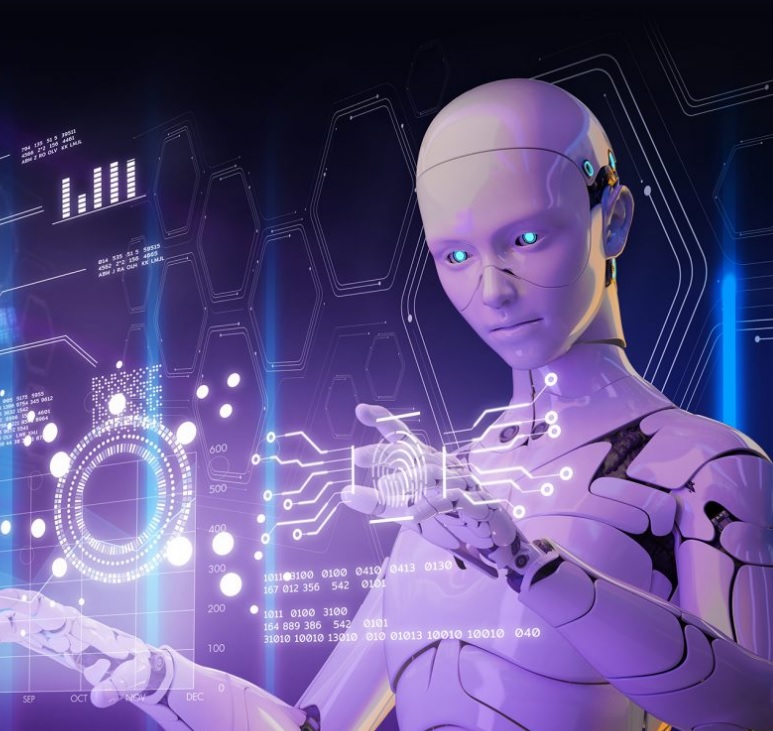 SuperBuzz (TSXV: SPZ) gained by 11.72% today to $0.19 per share! SPZ is the ultimate GPT-3 Generative AI technology play!
Read their news from yesterday:
SuperBuzz Provides Free AI Offerings and Launches New Website
Toronto, Ontario--(Newsfile Corp. - January 25, 2023) - SuperBuzz Inc. (TSXV: SPZ) ("SuperBuzz" or the "Company") is thrilled to announce the launch of a new website packed with free AI tools for the public to use. The suite includes an advertising copy generator, website analyzer, and AI challenge. In just a few days, the Company has already received an outpouring of positive reviews from users regarding the new website and its free AI tools.
​​"The future of GPT technology is shining bright with Microsoft's recent multi-billion dollar investment in OpenAI. Our free products on the new website are receiving an overwhelmingly positive response from users, both seasoned AI marketers and newcomers alike. At SuperBuzz, we're excited to continue growing Canada's presence in the GPT technology field and proving our expertise," says Liran Brenner, SuperBuzz CEO.
SuperBuzz Unleashes Revolutionary Free AI Offerings
"At SuperBuzz, we're passionate about making GPT-3 and generative AI technology accessible to everyone, which is why we're excited to offer our products for free on our new website. We encourage everyone to take advantage of this opportunity and give our AI engine a run for its money by creating their own advertisements. It's a chance to test your skills and see just how powerful these tools can be," says Brenner.
The free product suite includes three main features: an advertising copy generator, a website analyzer, and an AI challenge.
The Advertising Copy Generator
SuperBuzz's tag generator is an innovative tool that uses GPT-3 and generative AI technology to automatically crawl a website and produce optimal images and text for advertising copy. The tool analyzes various elements of a website, such as the content, layout, and design, to determine the best images and text for marketing. Additionally, the tag generator eliminates the need for manual labor and saves time for marketers and business owners. With the SuperBuzz tag generator, businesses can improve their advertising efforts and increase their online visibility in any language.
 
Figure 1
 
To view an enhanced version of Figure 1, please visit:
https://images.newsfilecorp.com/files/8953/152537_8d72a4f484f7383b_001full.jpg
The Website Analyzer With SEO Optimizer
SuperBuzz's website analyzer is an advanced tool that uses powerful servers to run unlimited health reviews. These reviews allow users to gain valuable insights into their audience and traffic referrals. Additionally, the analyzer provides clear instructions on how to fix SEO issues and offers side-by-side SEO comparisons against similar websites. This allows businesses to improve their website's SEO, increase retention traffic, and ultimately, boost revenue. With the SuperBuzz website analyzer, businesses can make data-driven decisions to improve their online presence.
 
Figure 2
 
To view an enhanced version of Figure 2, please visit:
https://images.newsfilecorp.com/files/8953/152537_8d72a4f484f7383b_002full.jpg
SuperBuzz's AI Challenge
In November 2022, SuperBuzz launched its AI Challenge, a test designed to determine if individuals could distinguish between content generated by its AI engine and content created by a human. With the redesign of its website, SuperBuzz has made the challenge more comprehensive and open to anyone. The purpose of the challenge is to provide an opportunity for the public to evaluate the capabilities of SuperBuzz's AI engine and understand its level of sophistication.
 
Figure 3
 
To view an enhanced version of Figure 3, please visit:
https://images.newsfilecorp.com/files/8953/152537_8d72a4f484f7383b_003full.jpg
About SuperBuzz's AI Platform
SuperBuzz is revolutionizing how people interact with technology. Its AI platform leverages GPT-3 to automate many processes, including push notifications and content creation. The platform simplifies the user experience, allowing for advanced digital interaction that cuts back on manual tasks. Moreover, SuperBuzz's AI platform intelligently responds to small and medium-sized businesses' unique needs, making it an incredibly reliable and powerful tool for various applications.
Additional information in respect of the Company's business is available under the Company's SEDAR profile at www.sedar.com.
For Additional Information, Contact:
Liran Brenner
Chief Executive Officer
Email: liran@superbuzz.io
Past performance is not an indicator of future returns. NIA is not an investment advisor and does not provide investment advice. Always do your own research and make your own investment decisions. This message is not a solicitation or recommendation to buy, sell, or hold securities. This message is meant for informational and educational purposes only and does not provide investment advice.