Steve Wozniak Understands Tech Innovation Better than Anybody!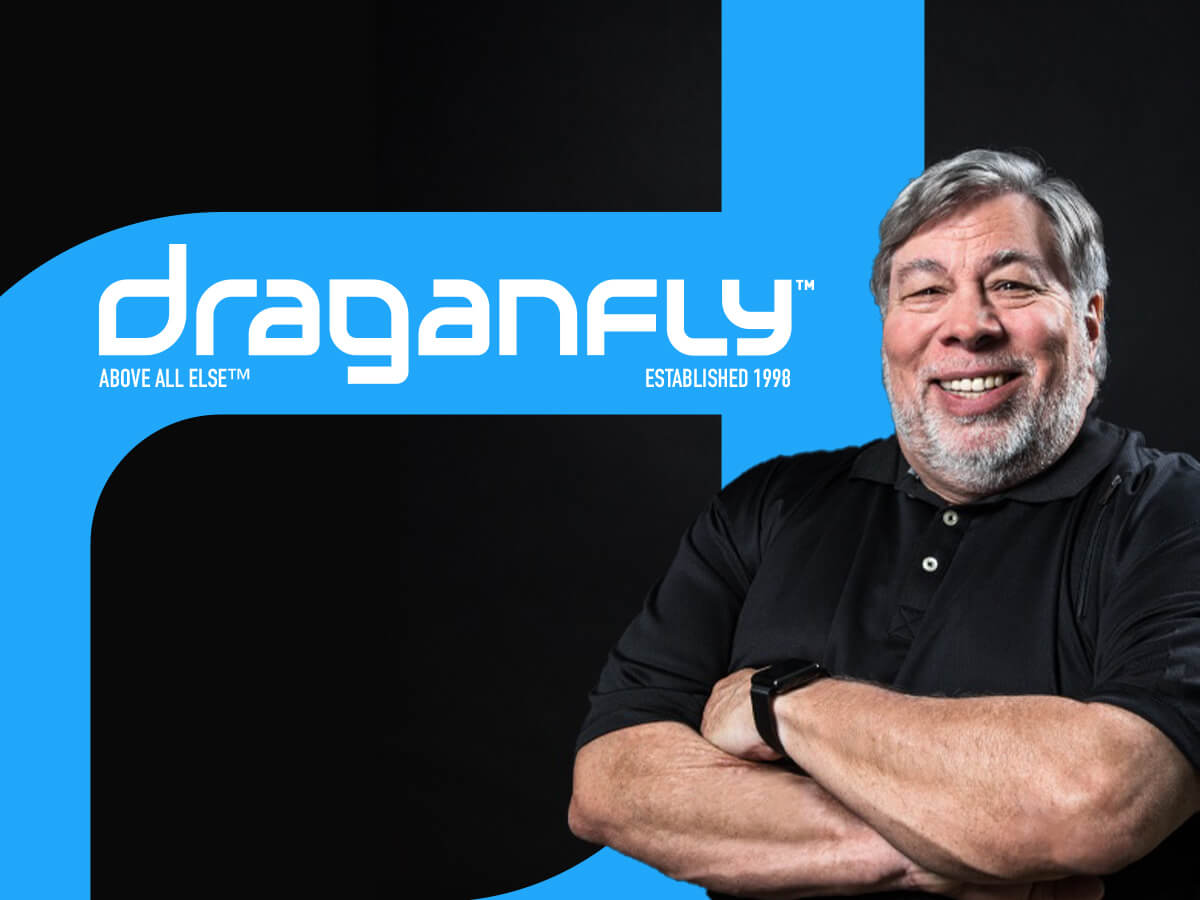 Steve Wozniak the co-founder of Apple which today has a market cap of $2.43 trillion (larger than the GDP of all but seven countries) understands technology innovation better than anybody else on earth and his new tech-focused Woz ED educational organization recently announced an exclusive partnership with newly listed NASDAQ company DraganFly (NASDAQ: DPRO) that will involve DPRO supplying drones and systems for use in Woz ED's courses, which are currently taught to over 500,000 kids. DPRO's definitive agreement with Woz ED is expected to be signed this quarter and could result in DPRO deploying 3,000 drones with Woz ED in 2021!
DPRO is beginning to benefit big from a recent U.S. government decision to prohibit U.S. government entities from purchasing drones manufactured outside of North America due to data security concerns. In April of this year new FAA regulations went into effect allowing operators of small drones to fly over people and to fly at night under certain conditions. The FAA's new friendly regulations are causing major U.S. corporations to invest big into mission critical drone applications and DPRO is benefiting more from this than any other publicly traded company!
Besides DPRO's development of vaccine delivery drones that are about to launch in Texas to deliver the COVID-19 vaccine to people in remote parts of the state, DPRO has developed its own line of emergency response drones that have the ability to become first responders in an emergency response situation. DPRO has made major investments into developing advanced drone sensor technology that can literally read the vital signs of survivors on the ground while simultaneously providing critical data back to the emergency vehicles rolling in so that they know where to triage. DPRO's drones can then deliver medical equipment, supplies, and water to treat victims on the ground.
DPRO successfully raised another US$20 million in cash last week giving it a total cash position of approximately US$34 million and only has 32.05 million shares outstanding for a market cap at $3.59 per share of US$115 million, which gives DPRO a low enterprise value of approximately US$81 million! This is a company that reported 209.8% revenue growth last quarter on a year-over-year basis!
Past performance is not an indicator of future returns. NIA is not an investment advisor and does not provide investment advice. Always do your own research and make your own investment decisions. This message is not a solicitation or recommendation to buy, sell, or hold securities. NIA has received total compensation from DPRO of USD$60,000 cash for a one-year marketing contract. This message is meant for informational and educational purposes only and does not provide investment advice.