SPZ Hits New 52-Week High and Gains by 3.85% to $0.27 Per Share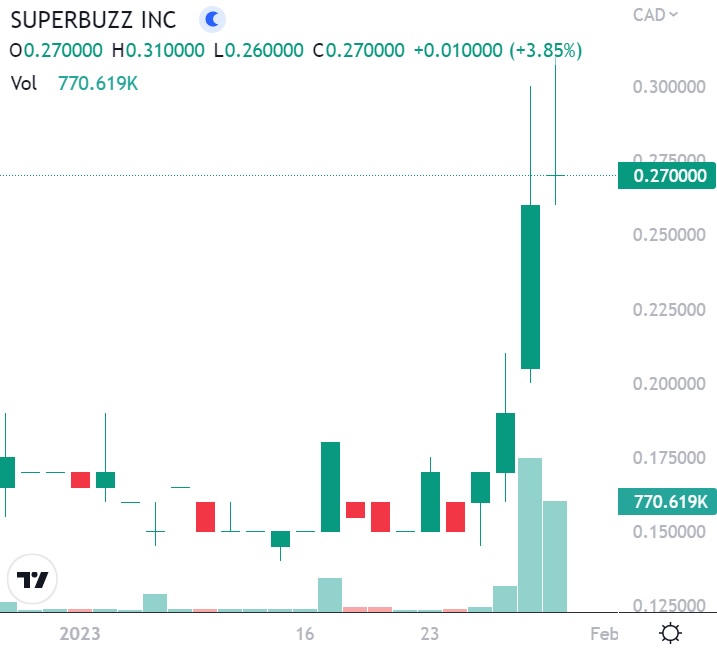 SuperBuzz (TSXV: SPZ) gained by 3.85% today to $0.27 per share and hit a new 52-week high of $0.31 per share!
SPZ has only 34,641,860 shares outstanding! Its current market cap is only CAD$9.35 million!
Back in March 2017 when NIA predicted the blockchain boom and profiled the first publicly traded blockchain company listed on the TSXV it had a CAD$42 million market cap and rose to a peak market cap of CAD$360 million within nine months.
GPT-3 is about to become the next technology mini-bubble and SPZ is the first publicly traded GPT-3 aka ChatGPT company listed on the TSXV!
Past performance is not an indicator of future returns. NIA is not an investment advisor and does not provide investment advice. Always do your own research and make your own investment decisions. This message is not a solicitation or recommendation to buy, sell, or hold securities. This message is meant for informational and educational purposes only and does not provide investment advice.