SNAP Crashes by 41%, Put Options Explode by 492.5%!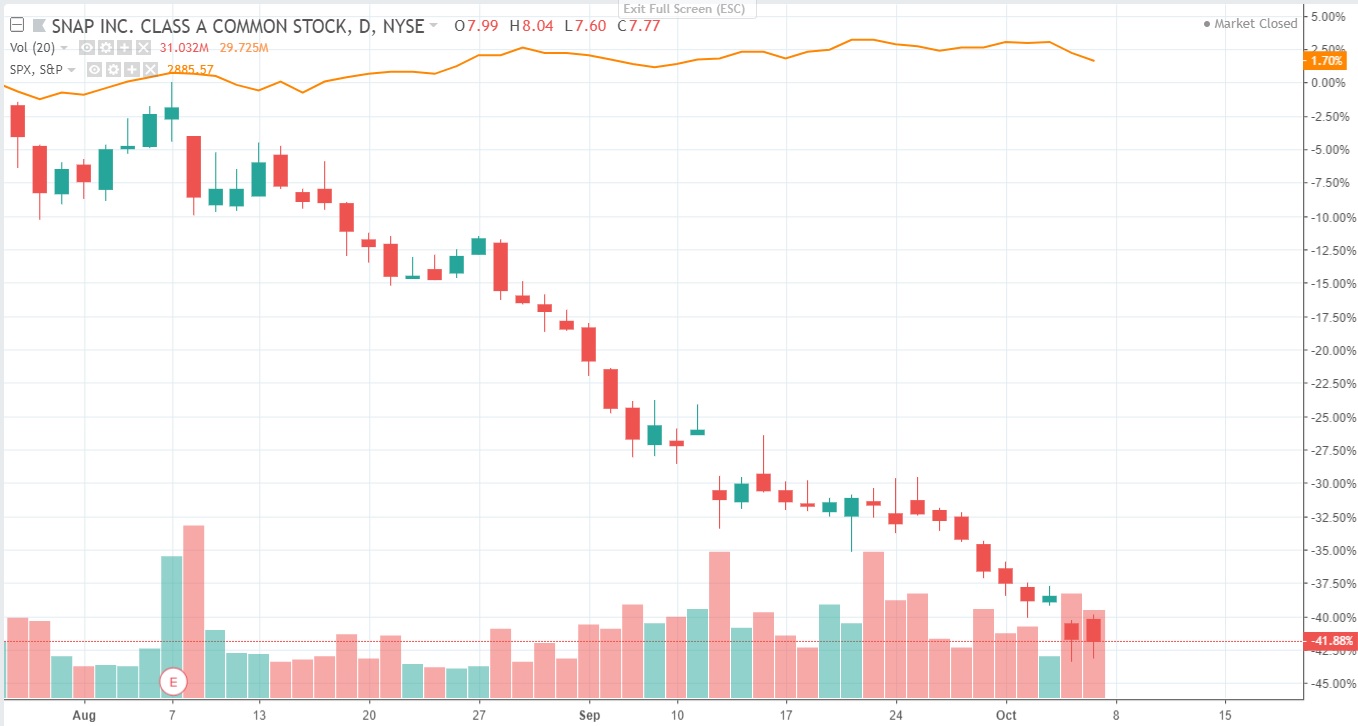 Snap Inc. (SNAP) the parent company of SnapChat crashed to a new all-time low last week of $7.56 per share. Back on July 30th, SNAP was trading at $12.83 per share and NIA sent out an urgent alert predicting that SNAP would soon crash, suggesting for its members to consider selling SNAP short and buying SNAP put options. SNAP has crashed by 41% even as the S&P 500 saw a gain of 1.7% during the same time period!
In today's "everything bubble" economy of hyperinflationary asset prices, with financial conditions at their easiest levels in nearly 25 years, it has been a tough market to make money as a short seller. In fact, NIA's July 30th suggestion to short SNAP and buy SNAP puts was NIA's first and only short or put option suggestion of 2018. For NIA to announce any stock as a short or put option play in these current market conditions, it would have to be a unique situation that NIA was extremely confident about.
NIA's President Gerard Adams was extremely confident that SNAP would crash after recently seeing a countless number of his influencer friends abandon SnapChat in favor of Instagram Stories. Gerard himself currently posts about a dozen new Instagram Stories each day vs. only one or two new Snaps each week. He knew for sure that SNAP would report disappointing 2Q 2018 results.
Just like NIA expected, SNAP's 2Q 2018 average Daily Active Users (DAUs) declined on a quarter-to-quarter basis for its first time in history, falling to only 188 million down from 191 million in 1Q 2018.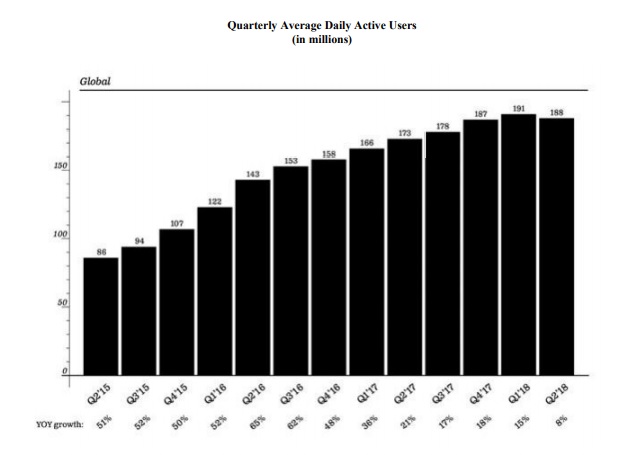 Although SNAP's average DAUs increased by 8% on a year-over-year basis, it was by far their lowest year-over-year growth in history. In comparison, SNAP's 2Q 2017 average DAUs increased by 21% on a year-over-year basis and their 2Q 2016 average DAUs increased by 65% on a year-over-year basis.
There are a total of 1,119 stocks listed on major U.S. exchanges with a market cap of at least $5 billion. Of these 1,119 companies, SNAP since July 30th has been the #1 largest percentage decliner! It would have been impossible for NIA to have suggested a better large-cap stock to short!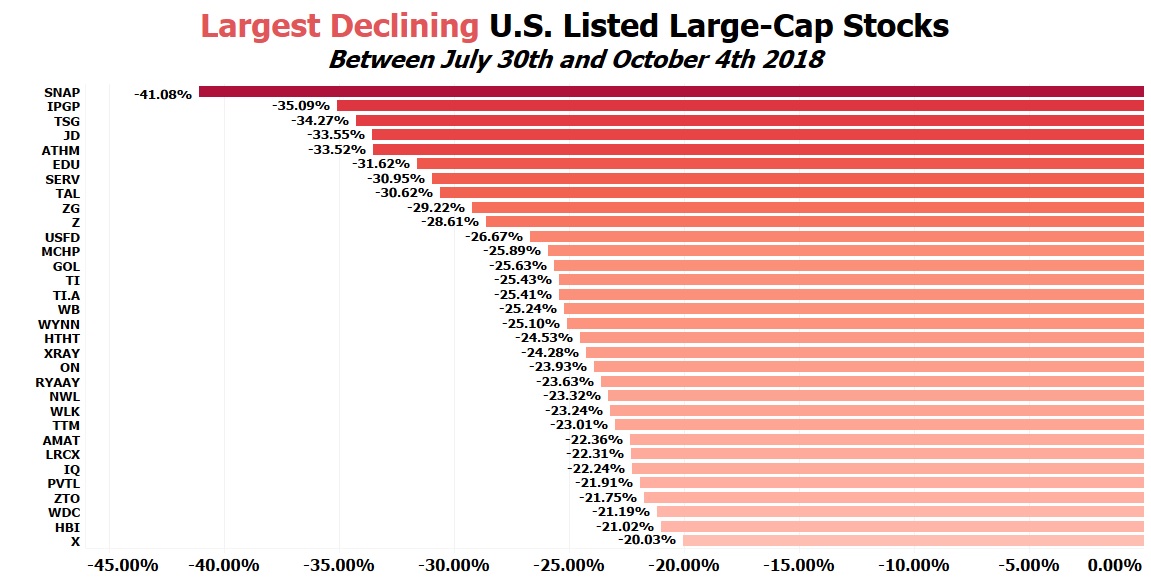 NIA's favorite medium-term SNAP put option on July 30th was the October 19, 2018 $10 contract at a price of $0.40. On Thursday, the SNAP October 19, 2018 $10 put option reached a new all-time high of $2.37 for a gain of 492.5% in less than 10 weeks!