Silver Hits $23, NIA's SLV Call Options Exploding!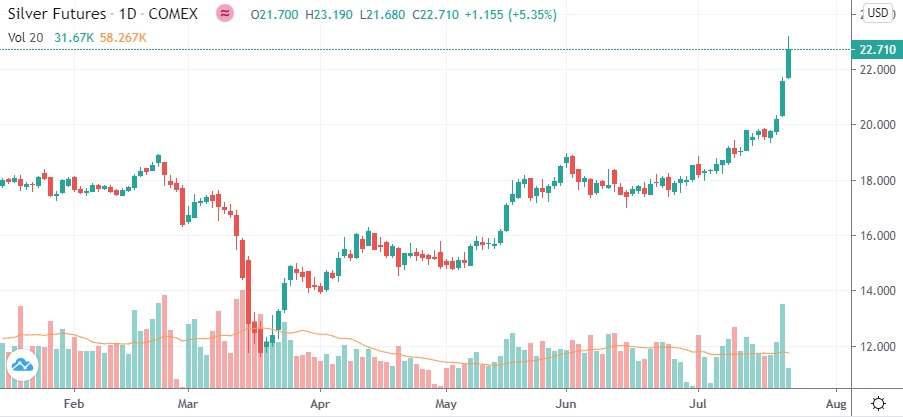 On March 12, 2020, NIA suggested iShares Silver Trust (SLV) December 2020 $15 call options at $1.44. NIA explained when it suggested them that, "This is a sure thing way to make a 500%-1,000% return." Today, NIA's SLV Call Option Suggestion closed at $5.14 for a gain of 256.94%!
Silver is up big this evening to $23 per oz! Our SLV call options are going to absolutely explode tomorrow! We will be proven right... they will make a gain of 500%-1,000% exactly like we predicted!
Past performance is not an indicator of future returns. NIA is not an investment advisor and does not provide investment advice. Always do your own research and make your own investment decisions. This message is not a solicitation or recommendation to buy, sell, or hold securities. This message is meant for informational and educational purposes only and does not provide investment advice.