Russia is Buying Gold, Not Selling Gold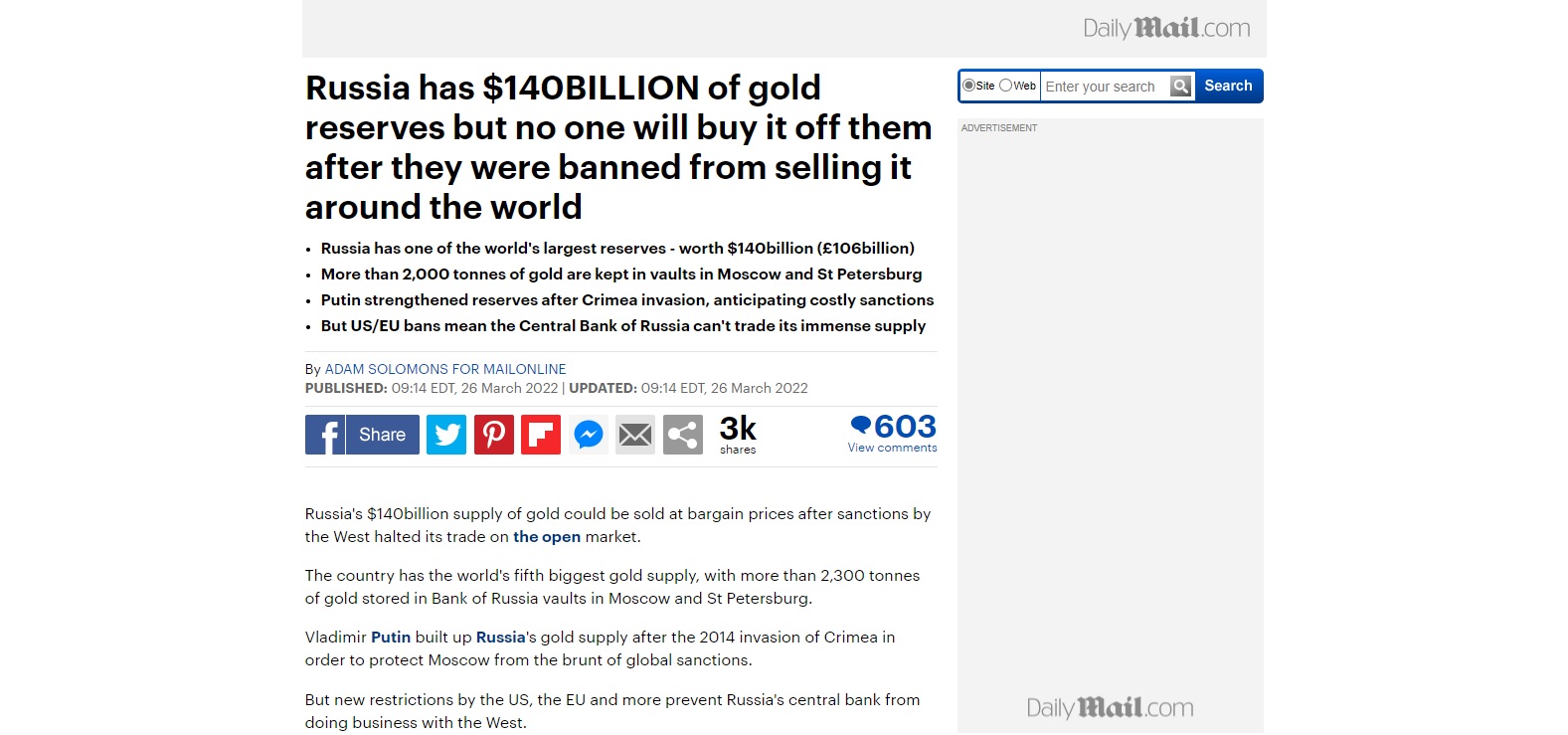 This morning, The Daily Mail (who NIA's President sold his previous business to for $50 million) published an article entitled, 'Russia has $140BILLION of gold reserves but no one will buy it off them after they were banned from selling it around the world'.
The only problem with this article is...
Russia isn't trying to sell its gold.
Russia is buying gold.
Click here to read Russia's Central Bank Statement from yesterday (you will need to translate it to English).
According to the Russian Central Bank, "In order to ensure a balance of supply and demand in the domestic precious metals market, the Bank of Russia will buy gold from credit institutions at a fixed price from March 28, 2022. The price from March 28 to June 30, 2022 inclusive will be 5,000 rubles per 1 gram. The established price level allows to ensure a stable supply of gold and the uninterrupted functioning of the gold mining industry in the current year. After this period, the purchase price of gold can be adjusted taking into account the emerging balance of supply and demand in the domestic market."