RML Gains by 12.5% to New 52-Week High of $0.18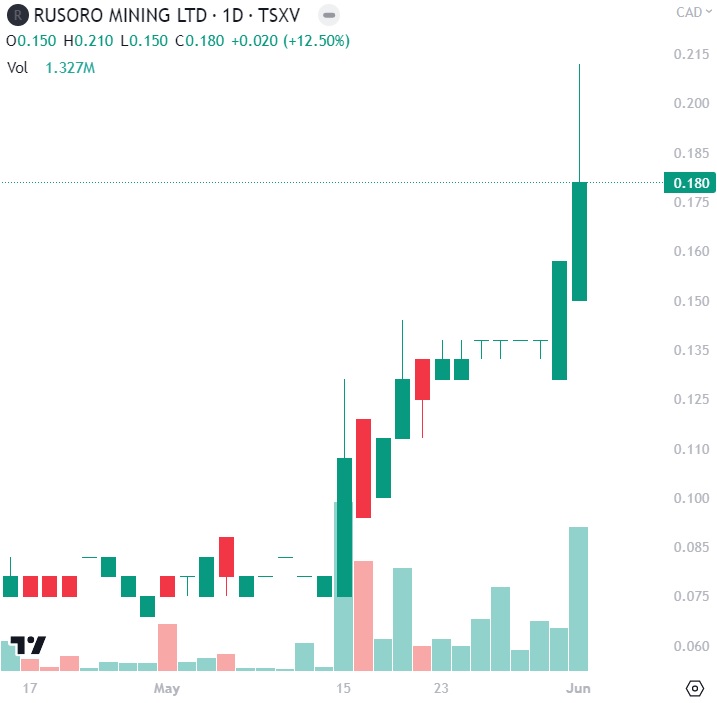 Rusoro Mining (TSXV: RML) gained by 12.5% today to a new 52-week high of $0.18 per share!
Citgo said on Wednesday that they intend to begin negotiating settlements with Venezuela creditors! Click here to see for yourself!
Their priority will be to negotiate settlements with companies like RML that have been attached to the upcoming auction of Citgo! RML's judgment is for US$1.76 billion!
Past performance is not an indicator of future returns. NIA is not an investment advisor and does not provide investment advice. Always do your own research and make your own investment decisions. This message is not a solicitation or recommendation to buy, sell, or hold securities. This message is meant for informational and educational purposes only and does not provide investment advice.