RHT Hits New 5-Month High of $0.77 Up 32.76% Since NIA's July 28th Update!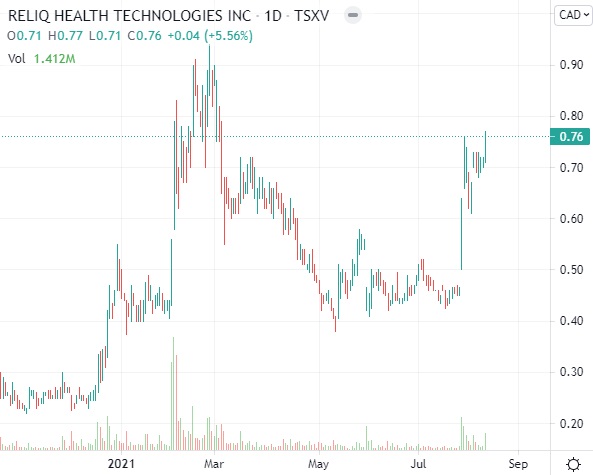 On July 28th, NIA sent out a major update on Reliq Heatlh Technologies (TSXV: RHT) at $0.58 per share explaining that, "RHT is becoming an exponential growth play".
On August 5th, NIA alerted you to RHT adding six new US physician practices and over 4,000 new patients to their iUGO Care platform.
RHT hit a new 5-month high today of $0.77 per share for a gain of 32.76% since NIA announced RHT as its new exponential growth play two weeks ago! RHT has also gained by 75% since NIA's initial suggestion on February 2nd at $0.44 per share!
Past performance is not an indicator of future returns. NIA is not an investment advisor and does not provide investment advice. Always do your own research and make your own investment decisions. This message is not a solicitation or recommendation to buy, sell, or hold securities. NIA has received compensation from RHT of USD$40,000 cash for a six-month marketing contract. This message is meant for informational and educational purposes only and does not provide investment advice.