RealVision Co-Founder Goes Bankrupt on Crypto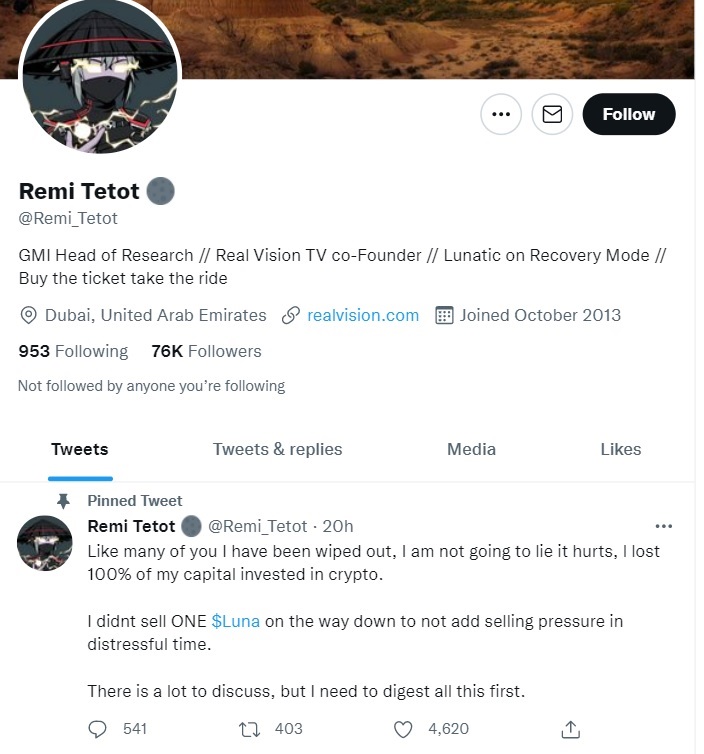 Remi Tetot the co-founder of RealVision along with Raoul Pal has just lost all of his Crypto savings on LUNA admitting in a public tweet, "l lost 100% of my capital invested in crypto."
Earlier this year, NIA tried to warn everybody about RealVision, which was shilling (for the lack of a better term) sh*tcoins to retail investors. One of the sh*tcoins RealVision was shilling the most was LUNA the coin that was supposed to keep UST stable.
Raoul Pal would frequently invite Mike Novogratz CEO of Galaxy Digital onto RealVision to brag about the profits he was making on LUNA.
Today alone LUNA declined another 99.48% to $0.0056. It has now declined by 99.9999999% since Mike Novogratz got his LUNA tattoo.