Real Yields, Gold, and Copper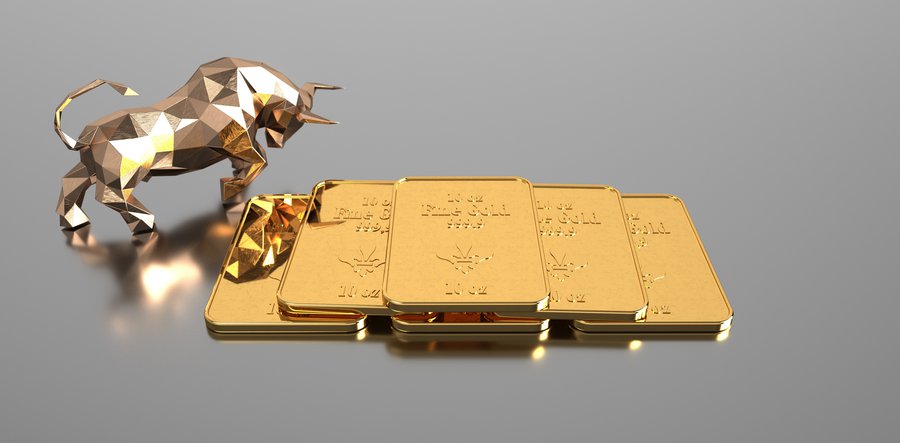 Real U.S. 5-Year Bond Yields based on Treasury Inflation-Protected Securities (TIPS) settled yesterday at a new 85-month low of -0.87%. Over the last 15 weeks, real 5-year yields have declined by an unprecedented 150 basis points, which is their largest ever 15 week decline from positive into negative territory.
In 2011 when real 5-year yields declined by 130 basis points in 27 weeks from 0.51% down to -0.79%, gold gained by 38.4% during this same time period to reach its all-time nominal high settlement price of $1,888.70 per oz!
With real 5-year yields now 8 basis points below their level from August 22, 2011 when gold reached $1,888.70 per oz, gold could be only days away from reaching new all-time nominal highs! Yesterday, gold gained by $19.30 or 1.08% to settle at $1,800.70 per oz.
Making an even larger gain yesterday was copper, which surpassed its key breakout point of $2.70 per lb in a very convincing manner. Copper settled yesterday up by $0.0425 or 1.58% to $2.7268 per lb. Early this morning in overseas trading, copper traded as high as $2.754 per lb!
NIA's brand new confidence rating of 100 stock suggestion Braveheart Resources (TSXV: BHT) was yesterday's #2 largest percentage gainer on the TSX Venture exchange (with dollar volume of CAD$250,000 or higher). BHT gained by $0.045 or 69.23% to close at its high of day of $0.11 per share on record volume of 2.528 million shares!
BHT is our first ever confidence rating of 100 copper play. On last year's 4th of July holiday, BHT closed at an all-time high since acquiring the Bull River Mine of $0.21 per share and copper at that time was only $2.6765 per lb!
The Canadian markets are closed today for Canada Day. We strongly suggest to all of our Canadian members that you tell your friends and family about BHT when you see them today! We will be releasing a follow-up BHT report tomorrow afternoon with a lot more information about the company.
Past performance is not an indicator of future returns. NIA is not an investment advisor and does not provide investment advice. Always do your own research and make your own investment decisions. This message is not a solicitation or recommendation to buy, sell, or hold securities. NIA has received compensation from BHT of USD$30,000 cash for a six-month marketing contract. This message is meant for informational and educational purposes only and does not provide investment advice.