Patriots Never Played a Game at CMGI Field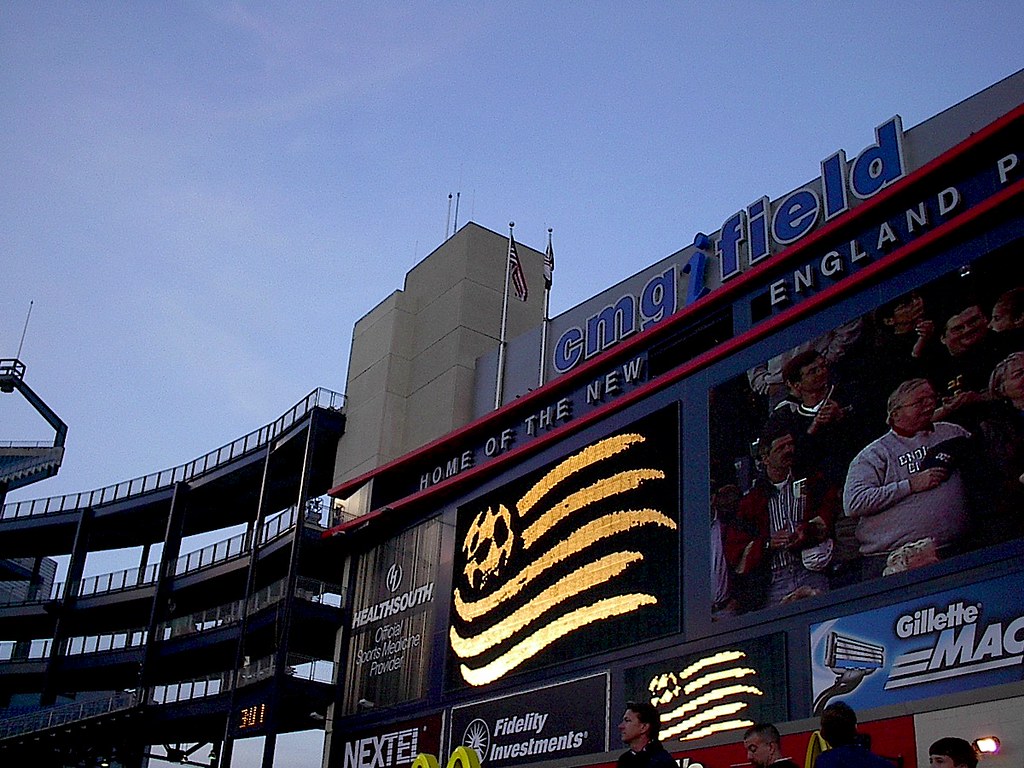 On August 23, 2000 the New England Patriots announced, 'CMGI Field to be Patriots new home'. Click here to see for yourself.
Two days later, Forbes published an article entitled, 'CMGIs Field of Hype' saying, "Whats in a name? For the New England Patriots about $7.6 million per year. Thats the price CMGI, the huge Internet holding company with a market capitalization of more than $12 billion, paid for the 'naming rights' to the football teams new stadium, scheduled to open in 2002 in Foxboro, Mass." Click here to read this article.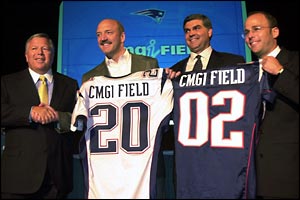 Unfortunately for CMGI, by the time the Patriots new stadium opened, CMGI stock crashed from $1,200 per share down to $0.40 per share and they could no longer afford to pay the $7.6 million per year. They were forced to sell the naming rights to Gillette and thousands of CMGI Field signs throughout the stadium had to be changed to Gillette Stadium.
You can still buy a Patriots CMGI Field mini football on eBay it has become a rare collectible item: click here to see for yourself!
This morning, Lakers fans woke up horrified to learn that Staples Center is becoming Crypto.com Arena. The $700 million deal will cost Crypto.com $35 million per year for 20 years. It is unlikely Crypto.com will still be in business two years from now. How much do you want to bet that Crypto.com Arena doesn't even accept Crypto for payment to buy some popcorn and a hot dog?
In 1999, Staples agreed to pay only $6 million per year for its naming rights deal.
From a cost of $6 million per year in 1999 to $35 million per year in 2021 to purchase the naming rights to the Lakers Arena it represents a compound annual inflation rate of 8.35%!