NIA's Only Losing Stock Suggestion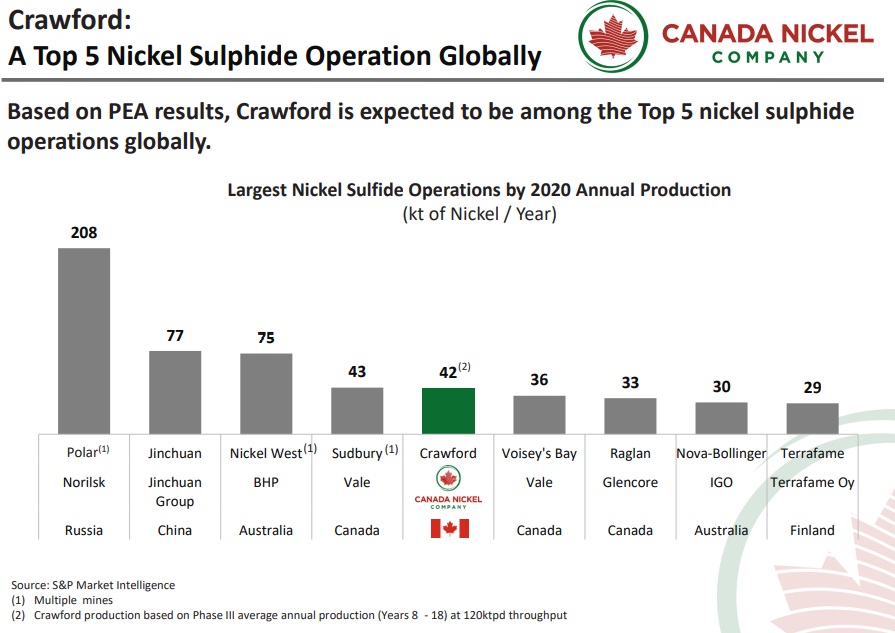 Over the last three months, NIA has announced a total of six stock suggestions and 5 out of NIA's 6 latest stock suggestions are currently up strongly from NIA's initial suggestion prices. Only 1 of NIA's 6 most recent stock suggestions is currently trading below NIA's initial suggestion price: Noble Mineral Exploration (TSXV: NOB) or NLPXF on the OTCQB.
Last week, NOB closed at $0.125 per share down from NIA's initial suggestion price of $0.145 per share. NOB has declined by 13.79% from NIA's initial suggestion price due to a recent dip in the value of its spin-off company, North America's #1 largest nickel exploration company: Canada Nickel Company (TSXV: CNC) or CNIKF on the OTCQX.
CNC's dip was not surprising at all to NIA members. Back in December when NIA suggested SPC Nickel (TSXV: SPC) prior to it gaining by 126.32% in only 13 trading days from NIA's initial suggestion price, NIA compared SPC to CNC and described CNC as being "modestly overvalued" at its then price of $3.70 per share. While SPC gained by as much as 126.32% from NIA's initial suggestion price, CNC has declined by 35.4% since NIA described it as being "modestly overvalued".
On Friday, despite the Dow Jones declining by 981.36 points in a single day... CNC finished the day unchanged. CNC is no longer modestly overvalued but has become modestly undervalued.
Three weeks ago, CNC raised over $51.55 million in a bought-deal offering, with CNC common shares sold at $3.10 per share! Originally, CNC was only going to raise $25 million, but demand was so strong that the deal was quickly increased to $45 million. Despite its share price dipping to below the offering price, the underwriters chose to exercise the over-allotment option to purchase an additional $6.55 million+ worth of CNC shares at a large premium above its market price! From CNC's current price of $2.39 per share, it would need to rise by 29.7% just to return to the share price where institutional investors made a massive investment into the company three weeks ago!
Tomorrow, NOB will be distributing a dividend of 3,737,269 CNC shares to NOB shareholders on a pro-rata basis. To receive the dividend of free CNC shares, you simply need to own NOB shares at the close of trading on Monday. NOB will begin trading on an ex-dividend basis on Tuesday.
Investors who own NOB shares at the close of trading on Monday (tomorrow) will receive 0.01725 of a CNC share per whole share of NOB. This equals approximately 1 free CNC share per 58 NOB shares.
CNC's Crawford Nickel Project in Ontario contains a measured & indicated resource of 653.5 million tonnes grading 0.26% nickel for a contained 1,689,800 tonnes of nickel! It also contains an additional inferred resource of 497.2 million tonnes grading 0.24% nickel for a contained 1,184,000 tonnes of nickel! CNC's Crawford nickel resource ranks as one of the top 10 largest nickel sulphide resources globally!
Past performance is not an indicator of future returns. NIA is not an investment advisor and does not provide investment advice. Always do your own research and make your own investment decisions. This message is not a solicitation or recommendation to buy, sell, or hold securities. NIA has received compensation from NOB of USD$100,000 cash for a twelve-month marketing contract. This message is meant for informational and educational purposes only and does not provide investment advice.