Our New #1 Favorite Stock on the NYSE: AHC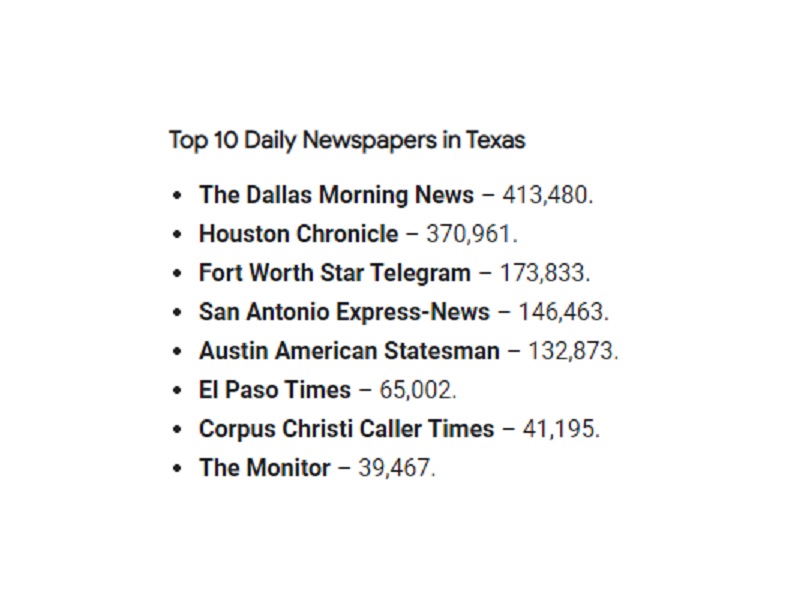 NIA is excited to announce its new #1 favorite NYSE listed stock suggestion.
The largest newspaper in New York the New York Times (NYT) hit a new all-time high today of $58.73 per share where its market cap has now reached $9.82 billion. While New York's population is rapidly declining, the State of Texas is seeing its population rapidly grow!
Not many people know this but the largest newspaper in Texas is called the Dallas Morning News and it is owned by A.H. Belo Corp (AHC).
AHC has only 21.41 million shares outstanding and at its current price of $1.87 per share it has a market cap of only $40.04 million!
AHC is sitting on $43.17 million in cash with no debt! This means the largest newspaper in Texas is currently being valued at less than zero!
Many people have been saying that we are in an information war between the truth and propaganda! This newspaper is going to become an extremely valuable media asset!
AHC's digital media subscriptions at www.dallasnews.com have been growing very rapidly. AHC has astronomical upside potential! We do not own a position in AHC. This is a completely unbiased pick of ours because what makes us happy is finding the biggest winners for NIA members!
Past performance is not an indicator of future returns. NIA is not an investment advisor and does not provide investment advice. Always do your own research and make your own investment decisions. This message is not a solicitation or recommendation to buy, sell, or hold securities. This message is meant for informational and educational purposes only and does not provide investment advice.