OIL Closes Up 61.54% on Record Volume!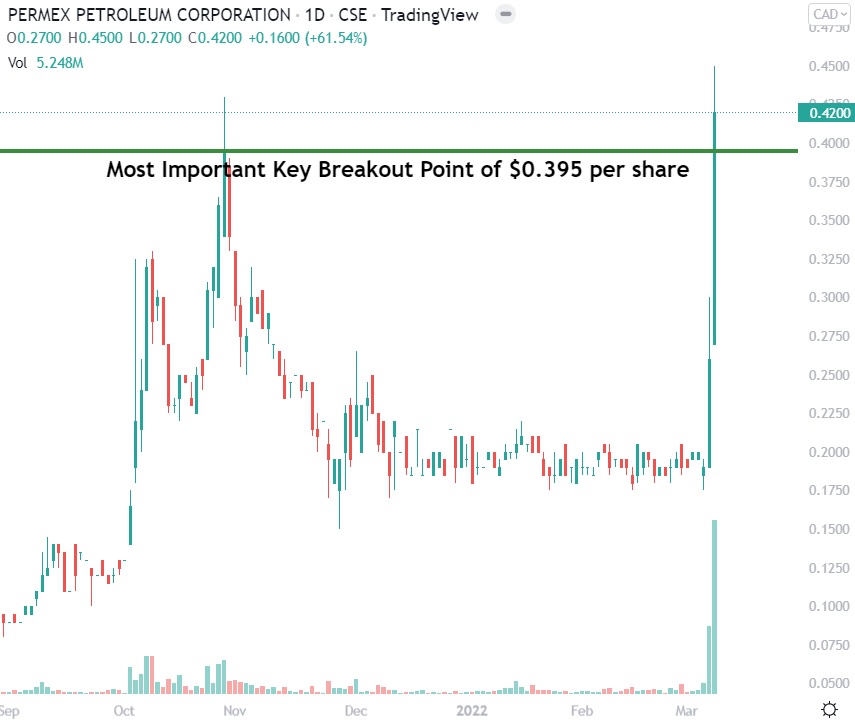 Permex Petroleum (CSE: OIL) gained by 61.54% today to a new 52-week closing high of $0.42 per share on record volume of 5,247,812 shares or 50X above average. OIL has 24.5 million barrels of proven & probable oil reserves worth $4.25 per share (PV10 value). There is no other oil stock in existence trading for so far below its PV10 value. OIL has a lot more room to explode much higher.
Past performance is not an indicator of future returns. NIA is not an investment advisor and does not provide investment advice. Always do your own research and make your own investment decisions. This message is not a solicitation or recommendation to buy, sell, or hold securities. NIA's President has purchased 211,000 shares of NPR in the open market and intends to buy more shares but also intends to sell his entire position at prices north of $20 per share. This message is meant for informational and educational purposes only and does not provide investment advice.