OBTC Hits $5.06 Up 60.13% Since NIA's Suggestion Two Months Ago!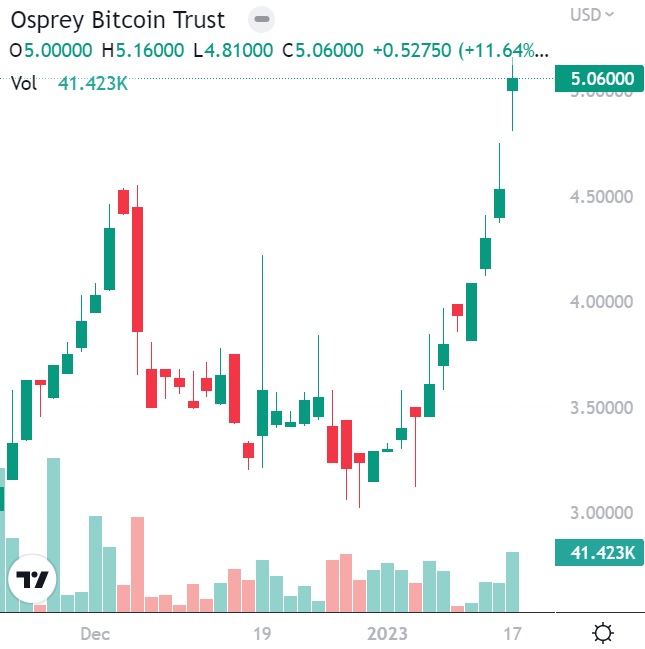 Osprey Bitcoin Trust (OBTC) gained by 11.64% today to $5.06 per share or 3.3X more than Cathie Wood's Grayscale Bitcoin Trust (GBTC) which gained by only 3.53%!
OBTC has gained by 60.13% since NIA's initial November 22nd suggestion at $3.16 per share!
NIA suggested OBTC because it was trading FAR below its Net Asset Value (NAV) and unlike Cathie Wood's GBTC... NIA's OBTC released their wallet addresses to 100% prove that OBTC owns its Bitcoin!
Past performance is not an indicator of future returns. NIA is not an investment advisor and does not provide investment advice. Always do your own research and make your own investment decisions. This message is not a solicitation or recommendation to buy, sell, or hold securities. This message is meant for informational and educational purposes only and does not provide investment advice.