OBTC Continues to Gain as Cathie Wood's GBTC Falls!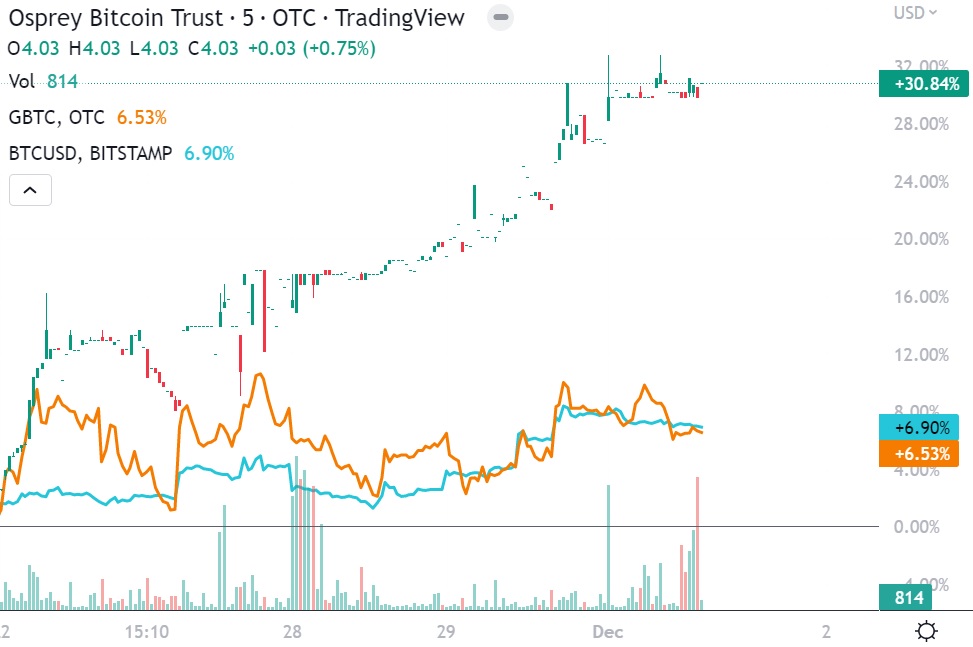 Osprey Bitcoin Trust (OBTC) gained another 3.07% today to $4.03 per share on a day that Cathie Wood's Grayscale Bitcoin Trust (GBTC) declined by 1.77% and Bitcoin declined by 1.12%!
Since NIA's November 22nd Cathie Wood alert when we announced OBTC as a more transparent version of GBTC with lower fees: OBTC has gained by 30.84% vs. Cathie Wood's GBTC gaining by only 6.53% and Bitcoin gaining by 6.90%!
Past performance is not an indicator of future returns. NIA is not an investment advisor and does not provide investment advice. Always do your own research and make your own investment decisions. This message is not a solicitation or recommendation to buy, sell, or hold securities. This message is meant for informational and educational purposes only and does not provide investment advice.