NPR's RSI Returns to Healthy 55 After Being Extremely Overbought at 84+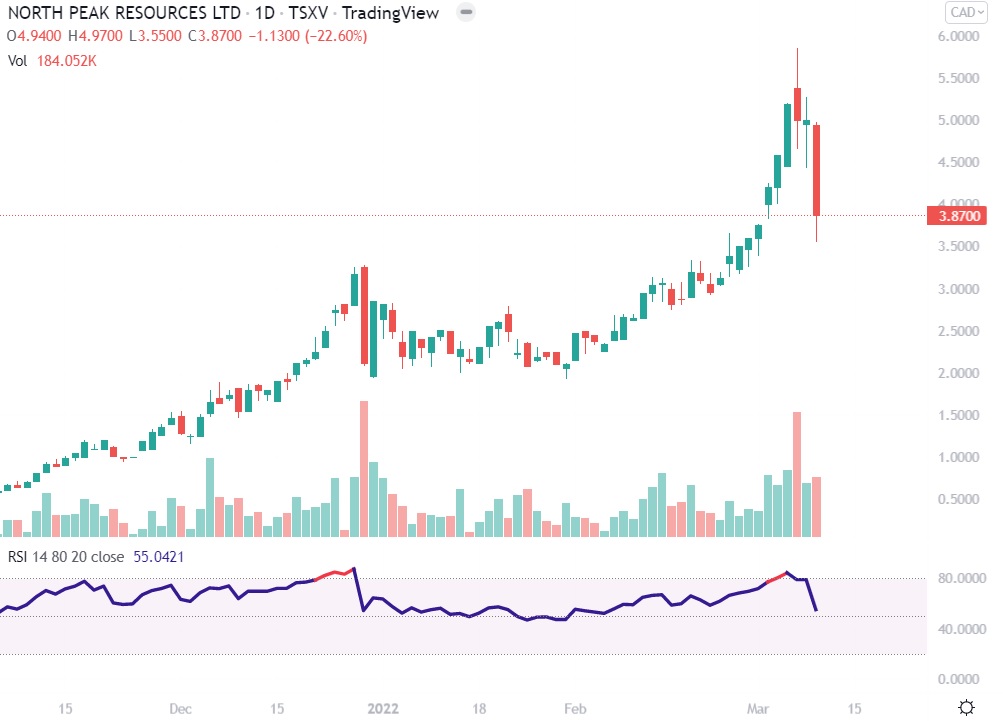 North Peak Resources (TSXV: NPR)'s 14-day relative strength index has returned to a very healthy 55 after being extremely overbought above 84 on March 4th, which is exactly like how NPR became extremely overbought on December 29th.
NPR will rally to new 52-week highs much faster than it did after its previous healthy pullback at the end of December.
In late-December, we were still six weeks away from NPR's launch of drilling, but today... NPR has already been drilling for three weeks... so it's very dangerous not to own NPR at this time.
Most profit takers will reenter NPR in the upcoming days. New 52-week highs will come quickly.
Past performance is not an indicator of future returns. NIA is not an investment advisor and does not provide investment advice. Always do your own research and make your own investment decisions. This message is not a solicitation or recommendation to buy, sell, or hold securities. NIA's President has purchased 211,000 shares of NPR in the open market and intends to buy more shares. This message is meant for informational and educational purposes only and does not provide investment advice.