NPR Has $8.35 Million in Cash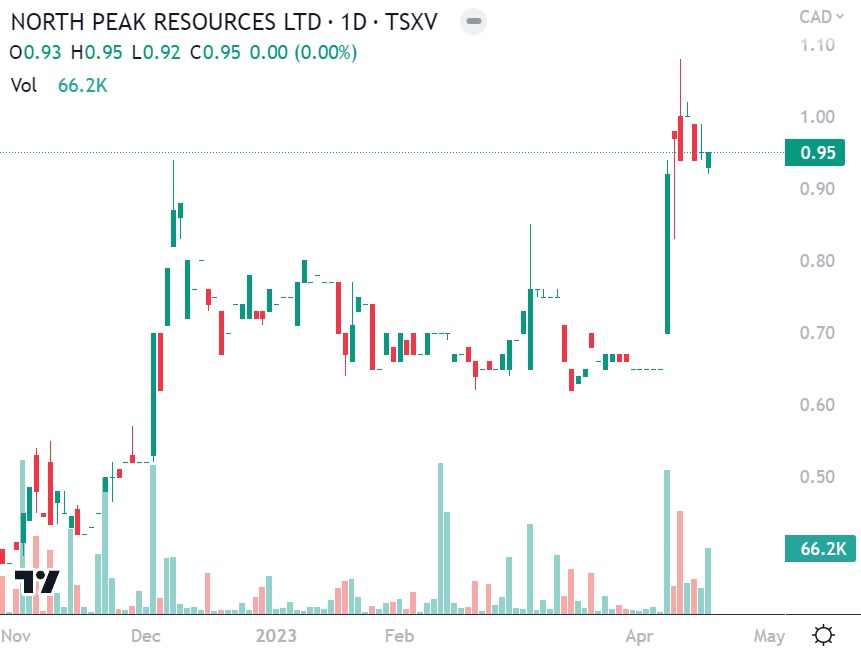 North Peak Resources (TSXV: NPR) has CAD$8.35 million in cash with a current market cap at $0.95 per share of only $21.455 million for an enterprise value of only CAD$13.095 million or USD$9.77 million!
After NIA's initial suggestion of NPR in March 2021 at $0.65 per share it became the world's #1 largest gaining gold stock of the following 12 months gaining by 800% to $5.85 per share!
The Prospect Mountain property that NPR is about to acquire is not only 1 million times better than the property they optioned in 2021 six months after NIA's suggestion, but NPR is acquiring this property on very favorable terms.
The reason it took NPR twelve months to gain by 800% in 2021 is because we had to wait six months for them to find a property, which wasn't a good property like this one! Prospect Mountain is adjacent to i-80 Gold (TSX: IAU)'s flagship Ruby Hills Project! IAU is an $850 million market cap company!
Past performance is not an indicator of future returns. NIA is not an investment advisor and does not provide investment advice. Always do your own research and make your own investment decisions. This message is not a solicitation or recommendation to buy, sell, or hold securities. NIA's President has purchased 60,000 shares of NPR in the open market and intends to buy more shares. This message is meant for informational and educational purposes only and does not provide investment advice.