NPR Gains by 8.65% to $3.39 and Hits New 52-Week High!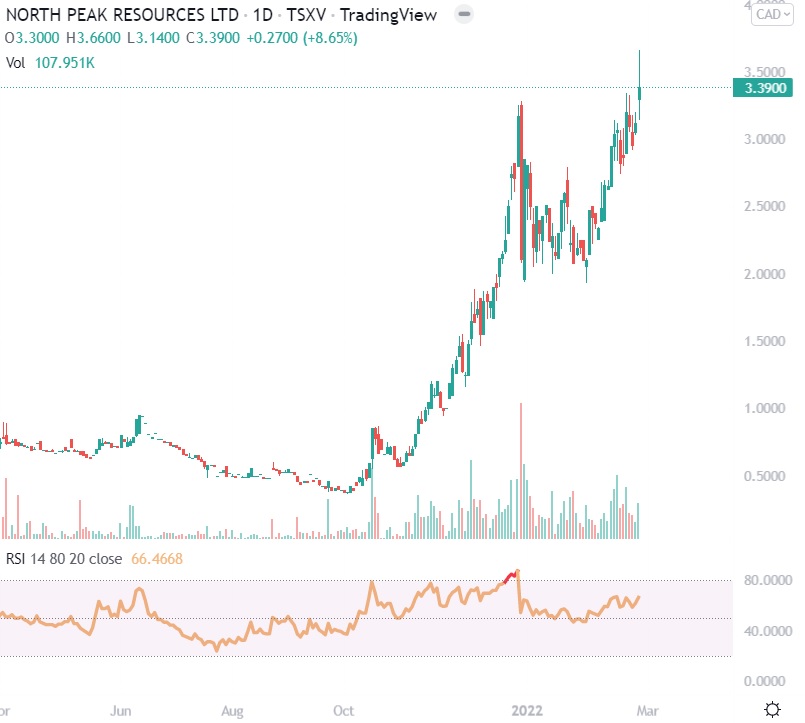 North Peak Resources (TSXV: NPR) gained by 8.65% today to $3.39 per share and hit a new 52-week high of $3.66 per share!
NPR's current 14-day relative strength index (RSI) remains at only 66.47. When NPR got overbought at the end of December it had an RSI of 87.48.
NPR will be double-digits very soon.
NPR's U.S. OTC symbol is BTLLF.
Past performance is not an indicator of future returns. NIA is not an investment advisor and does not provide investment advice. Always do your own research and make your own investment decisions. This message is not a solicitation or recommendation to buy, sell, or hold securities. NIA's President has purchased 211,000 shares of NPR in the open market and intends to buy more shares. This message is meant for informational and educational purposes only and does not provide investment advice.