NNO is Beginning to Breakout Big and Could Explode in Days Ahead!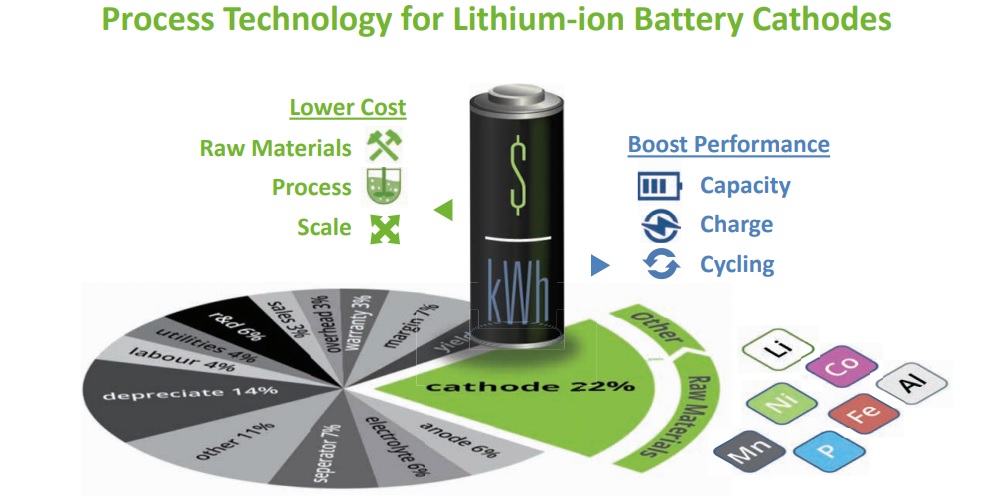 This past Tuesday evening, NIA sent out an alert predicting, "NNO will breakout big in the days ahead and could soon become a takeover target just like MXWL."
Yesterday, Nano One Materials (TSXV: NNO) began to breakout big exactly like NIA expected, rising $0.13 or 8.78% to close at $1.61 per share on strong volume of 229,394 shares - more than triple NNO's average daily volume! In recent days, NNO has successfully surpassed both its 200-day moving average of $1.43 per share as well as its key breakout point of $1.47 per share! It is extremely bullish that NNO opened Wednesday's trading day at $1.50 its low of the day and closed at $1.61 its high of the day!
Last week, a deadly polar vortex hit Midwest and Northeast states with the coldest air in decades. Thousands of Tesla owners in these states complained on social media and online forums that they were experiencing major problems with their vehicles. This morning, AAA published a major report confirming that nearly all Teslas and other EVs located in states that were hit by the extreme arctic blast, experienced major problems with their batteries! Click here to read a CNBC article about this morning's AAA report!
According to the shocking AAA report released this morning, when the thermometer drops to 20 degrees Fahrenheit, range falls by an average of 41% on the five EV models it tested. In fact, AAA found that simply turning the EVs on in extreme cold conditions, immediately resulted in an average 12% loss in range. Once climate control gets activated in an attempt to heat the vehicle, range dipped by an average of 41%.
The AAA report makes a very important point that unlike a car with an internal combustion engine that can warm the cabin with waste heat, EVs have to tape into their batteries to power the climate control system. In extreme cold conditions, the internal components of a lithium battery become more resistant to passing current.
NNO has developed coating technology that stabilizes cathodes for use in advanced lithium ion batteries and has applied for patent protection related to this coating technique. NNO's technology applies a coating to particles of cathode material and this reduces degradation and resistance between the cathode and the electrolyte in lithium ion batteries. Recently reported preliminary results show that NNO's technology could help solve long-standing degradation mechanisms, enable energy dense battery designs, and increase the number of times that a battery can be recharged over its lifetime.
NNO has discovered that the improvements achieved by its technology become more pronounced under extreme weather conditions, such as those experienced last week across the U.S. during the arctic blast!
With Tesla (TSLA) announcing on Monday that it is paying a massive 55% premium to acquire battery technology company Maxwell Technologies (MXWL) for $218 million, TSLA was clearly trying to get a head start on addressing the AAA report that it knew was ahead! MXWL is developing its own coating technology to stabilize cathodes for use in advanced lithium ion batteries. MXWL and NNO are the two leaders in this space! With TSLA paying USD$218 million for MXWL, we believe NNO could soon rise to that same market cap, which would value NNO at $4.37 per share!
Battery technology stocks will in NIA's opinion be the hottest plays in the entire market for AT LEAST the remainder of February. After studying the battery technology space for the past 16 years straight and having personally met some of the world's top experts on nanostructured battery materials, NIA's President Gerard Adams strongly considers NNO to be the #1 best positioned battery technology company with the ability to lower EV battery costs by up to 50%!
Past performance is not an indicator of future returns. NIA is not an investment advisor and does not provide investment advice. Always do your own research and make your own investment decisions. This message is not a solicitation or recommendation to buy, sell, or hold securities. NIA has received compensation from NNO of $20,000 cash for a one-month marketing contract. Never make investment decisions based on anything NIA says. This message is meant for informational and educational purposes only and does not provide investment advice.