NIA's Thanksgiving Alert from Exactly 3 Months Ago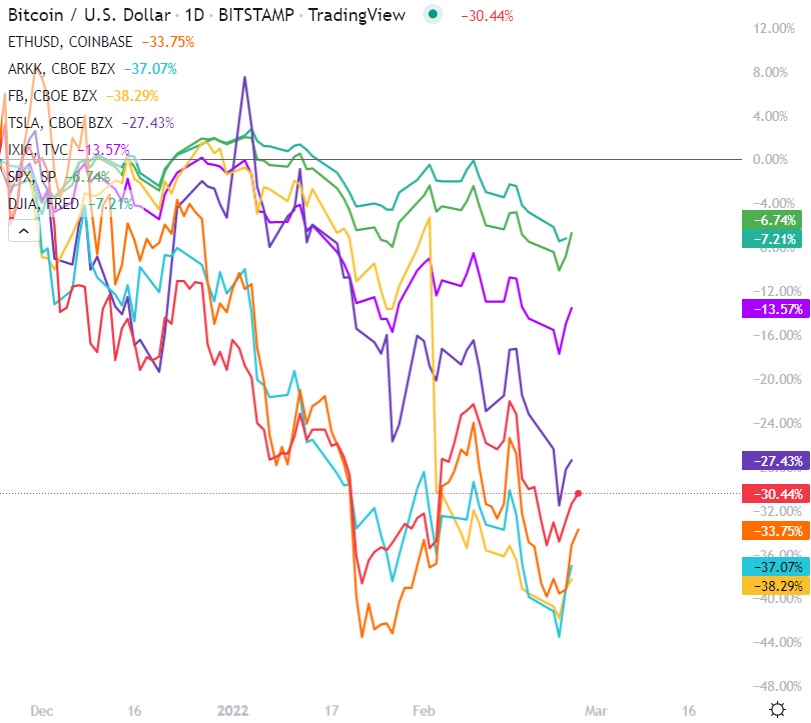 Since Thanksgiving exactly three months ago: Bitcoin has crashed by 32.54%, Ethereum has crashed by 37.56%, Cathie Wood's ARKK has crashed by 37.07%, Facebook/Meta (FB) has crashed by 38.29%, Tesla (TSLA) has crashed by 27.43%, the NASDAQ Composite has declined by 13.57%, the Dow Jones Industrial Average has declined by 7.21%, and the S&P 500 has declined by 6.74%.
However, NIA sent out an alert on Thanksgiving saying to tell your family members and friends about two stocks: North Peak Resources (TSXV: NPR) and ARHT Media (TSXV: ART).
Both NPR and ART have made strong gains since NIA's Thanksgiving alert.
NPR will soon be trading for double-digits and will become the market's largest percentage gainer over the next 6-8 weeks.
ART after it surpasses its most important key breakout point of $0.27 per share will make one of the most explosive rallies you have ever seen in history.
Click here to read NIA's Thanksgiving alert from exactly three months ago!
Past performance is not an indicator of future returns. NIA is not an investment advisor and does not provide investment advice. Always do your own research and make your own investment decisions. This message is not a solicitation or recommendation to buy, sell, or hold securities. NIA's President has purchased 211,000 shares of NPR in the open market and intends to buy more shares. This message is meant for informational and educational purposes only and does not provide investment advice.