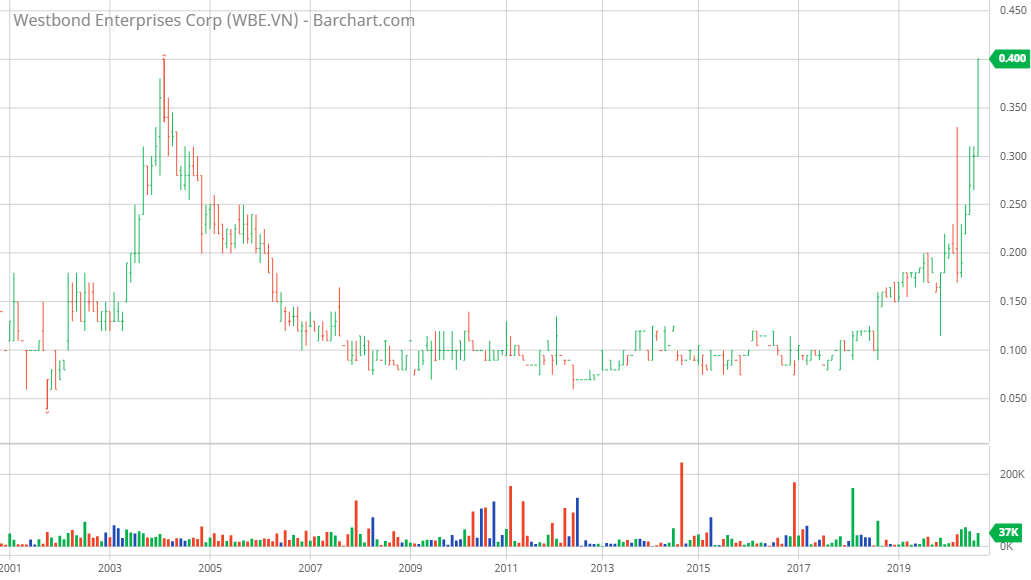 Westbond Enterprises (TSXV: WBE) is being quietly accumulated and closed yesterday at $0.40 per share its exact long-term key breakout point where it hit resistance on February 2, 2004. Although it will be very difficult for WBE to break through the huge resistance at $0.40 per share, we are confident that once WBE eventually does surpass its $0.40 per share long-term key breakout point... WBE is likely to rapidly rise to $0.50-$0.75 per share within the following 48-72 hours (of trading days).
Any day now, WBE will launch a new disinfectant wipe product called ViroBan Plus, which we expect to become a huge seller being that disinfectant wipes remain SOLD OUT throughout the U.S. and Canada. Despite the company having no news in recent weeks, WBE very quietly surpassed its short-term key breakout point of $0.33 per share last week.
We just discovered that 12 days ago, WBE placed a job listing on Indeed for a packer with the job description saying, "Duties include and are not limited to: stuffing bottles, putting lids on bottles, packing boxes, case sealing." This very clearly describes the process for packing disinfectant wipes, which are sold in plastic bottles with a lid on top. No other WBE products come in plastic bottles.
The ad also says, "WHMIS training is an asset." This refers to the Workplace Hazardous Material Information System (WHMIS), which is further proof that these new employees are for their disinfectant wipe product.
Another extremely bullish sign for WBE is the fact that the ad says they intend to ramp up production so that ViroBan Plus is being produced 24 hours a day, 7 days a week! Click here to see the ad for yourself! The job has a 'Start date of mid to late August'.
Look for a big announcement from WBE any day now about the official launch of ViroBan Plus! Whoever has been accumulating WBE is most likely an NIA member because WBE remains completely undiscovered outside of NIA's membership base! If it is an NIA member... that person is probably our smartest member!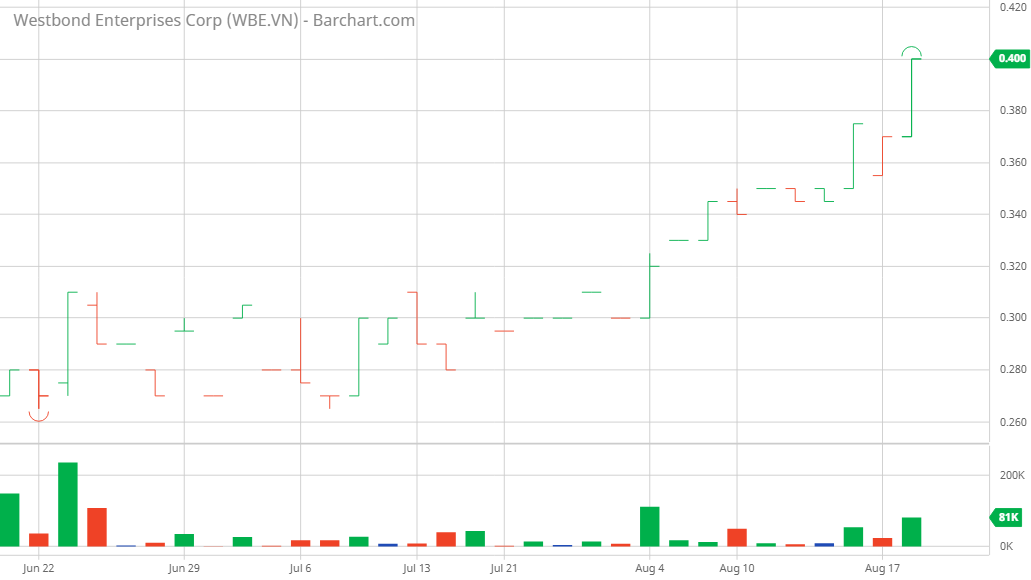 Past performance is not an indicator of future returns. NIA is not an investment advisor and does not provide investment advice. Always do your own research and make your own investment decisions. This message is not a solicitation or recommendation to buy, sell, or hold securities. This message is meant for informational and educational purposes only and does not provide investment advice.