NIA's NTE Hits New All-Time High Up 187%!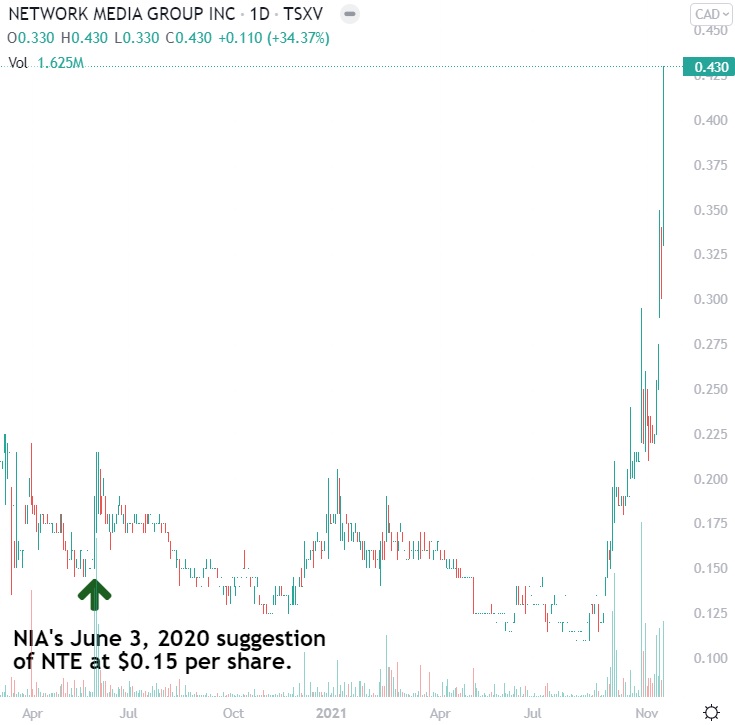 On June 3, 2020, NIA suggested Network Media Group (TSXV: NTE) at $0.15 per share predicting that it would eventually become a 5-bagger: click here to see for yourself!
We said to avoid the stock Genius Brands (GNUS) at $7.79 per share.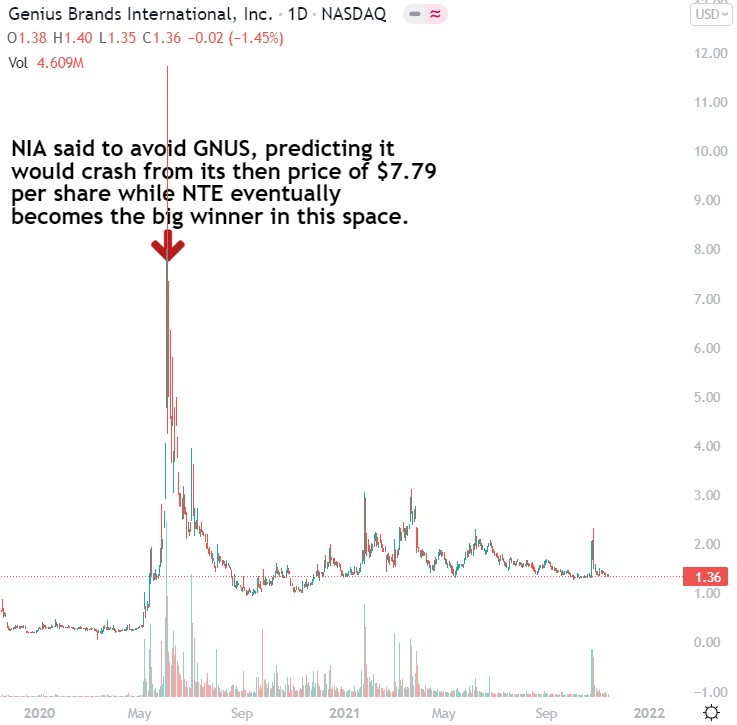 We predicted GNUS would crash from its then price of $7.79 per share, while NTE would eventually become the big winner in this space.
NTE gained by 34.37% today to close at a new all-time high of $0.43 per share and has now gained by 187% from NIA's suggestion price!
GNUS is now trading for $1.36 per share having crashed by 82.54% exactly like NIA predicted!
Past performance is not an indicator of future returns. NIA is not an investment advisor and does not provide investment advice. Always do your own research and make your own investment decisions. This message is not a solicitation or recommendation to buy, sell, or hold securities. This message is meant for informational and educational purposes only and does not provide investment advice.