NIA's GGG Under Major Accumulation!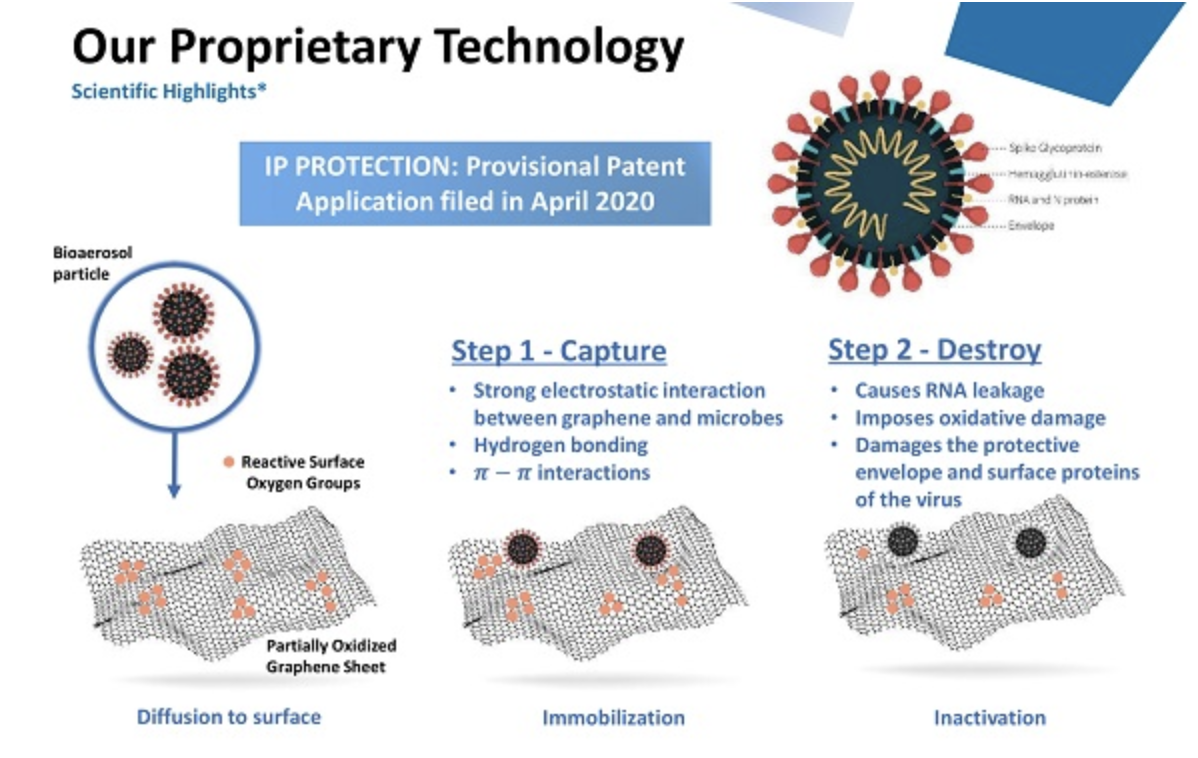 One of the highest quality most undervalued technology companies on the TSX Venture today is G6 Materials (TSXV: GGG). This company owns 100% of Graphene Supermarket the #1 leading e-commerce web site for graphene-based products. GGG's customers include NASA, Apple, Samsung, IBM, Xerox, Ford, GE, Harvard University, and Stanford University. GGG's revenue has been growing very rapidly with the company generating record revenue last quarter of CAD$1.571 million for year-over-year growth of 506.7% and quarter-over-quarter growth of 176.1%. GGG produces all of its own products from its 8,000 sqft state-of-the-art facility in Ronkonkoma, New York. GGG will soon be launching sales of its proprietary graphene-based air filtration system, which we believe could become the new market standard for filtering the air of COVID-19 aerosols.
GGG is a much higher quality graphene play than Zen Graphene (TSXV: ZEN) a company with no revenue and no patents! ZEN's market cap has now surpassed CAD$300 million vs. GGG's market cap still below CAD$20 million!
GGG recently filed for patent protection of its breakthrough graphene-based air filtration technology and has already been awarded several key patents related to the 3D-printing of graphene-based products including 3D-printed graphene-based energy storage devices! There has been a lot of speculation as of late about several major companies potentially getting ready to launch graphene-based battery technology for EVs that could be superior to lithium-ion batteries. In addition, Tesla (TSLA) is now rapidly expanding its use of 3D-printing at their Gigafactory in Nevada.
GGG has just reached a new 34-month high of $0.185 per share for a gain of 146.67% from NIA's recent suggestion at $0.075 per share! Its volume today has just surpassed 1.4 million shares. GGG will breakout into the $0.20s very soon! In fact, it wouldn't surprise us to see GGG reach $0.30 in the short-term!
This is a real company and our opinion about it is totally unbiased.
Past performance is not an indicator of future returns. NIA is not an investment advisor and does not provide investment advice. Always do your own research and make your own investment decisions. This message is not a solicitation or recommendation to buy, sell, or hold securities. This message is meant for informational and educational purposes only and does not provide investment advice.